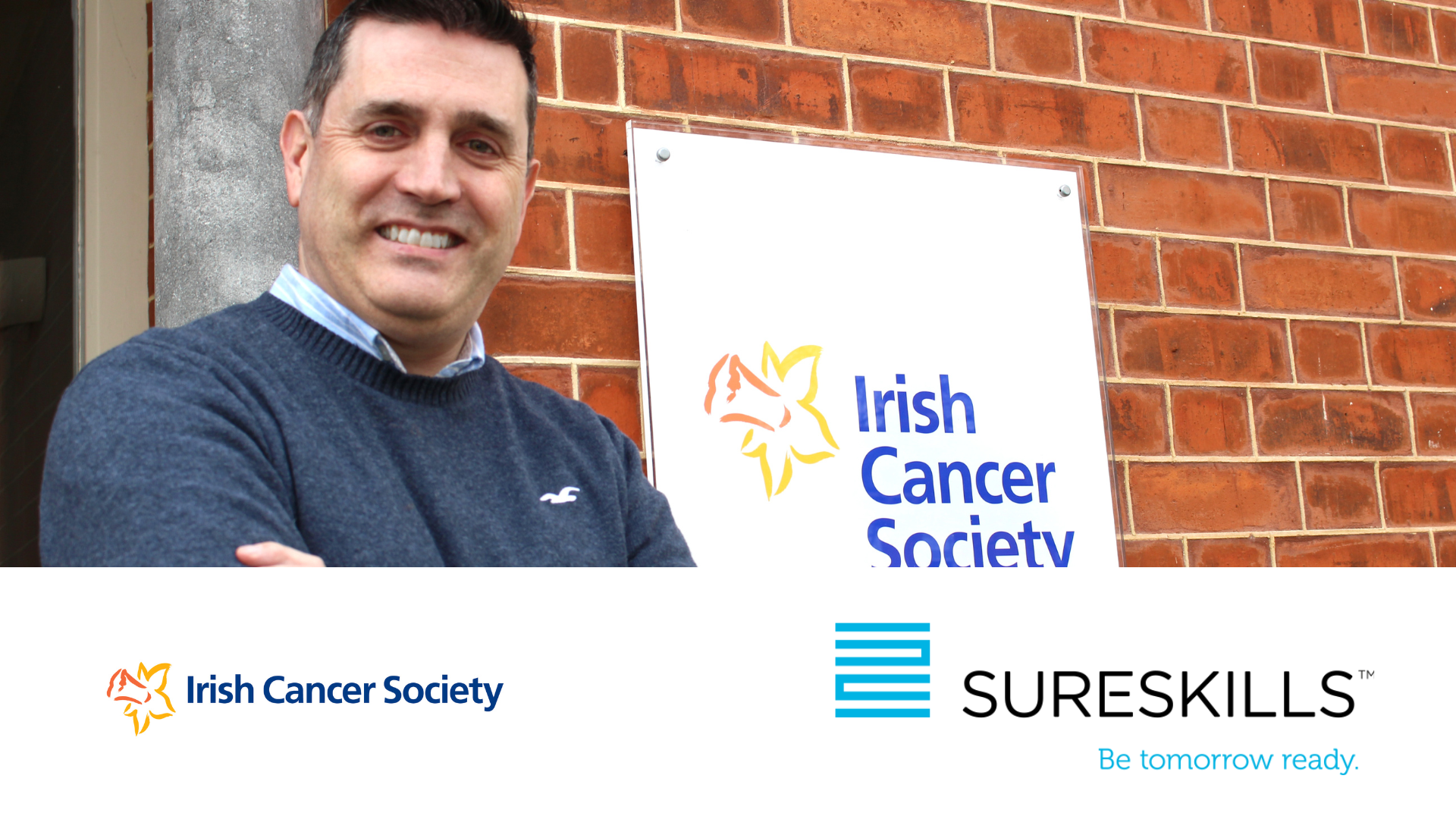 Mark Coffey's agenda was full from the moment he joined the Irish Cancer Society as Head of Technology Transformation in the summer of 2022.
The society's board of directors had already given a mandate to strengthen the charity's business continuity to make sure its systems were robust enough to keep running, while also protecting and being able to recover important data in case of a disaster.
Over time, the Society had come to rely on technology more than ever. Its team of in-house software developers build tools on the charity's CRM system, to manage essential tasks like matching cancer patients with volunteer drivers to bring them to and from chemotherapy appointments. Another app helps the Society to schedule night nurses who provide palliative care. "That's a piece of critical infrastructure that we need running at all times," Mark explains.
As a not-for-profit group, the Irish Cancer Society receives only 3% of its annual budget from the Government, so it relies heavily on donations from the public online through its website, over the phone, or through one of its 21 charity shops around Ireland. This makes it essential these services are always accessible.
The Society also has obligations to keep confidential information safe under the General Data Protection Regulation. The nature of its work in supporting those affected by cancer means it needs to store sensitive details about patients' health. "We take that responsibility to maintain privacy very seriously. We can't lose the trust of the people we work with," Mark says.
Looking to strengthen its business continuity and disaster recovery posture, the ICS had an agreement with SureSkills to provide the charity with infrastructure as a service (IaaS). This would provide essential IT computing power and data storage, managed and hosted on-site for added availability. It's always available on demand, so it can quickly and easily increase capacity as the charity's needs grow. This way of delivering IT also means the ICS has robust business continuity to keep running in case of a service interruption.
One of Mark's first tasks on joining was to meet the SureSkills team and evaluate the infrastructure that would be hosting the charity's critical IT systems. He also evaluated SureSkills' solution and to test the disaster recovery and backup features, and came away impressed.
"Coming in cold, I was wary, but right off the bat, I felt comfortable that SureSkills knew what they were talking about and I trusted their expertise. I get the feeling that they're looking for ways to help us in our job. It's a real partnership: we work through problems together to come up with a proper solution," he says.
IaaS a way of delivering IT that makes sense for the Society's needs. "The way I see it is, every penny we get is somebody's hard-earned money so we treat those funds with great respect and when we spend, we try and squeeze as much value out of that as we can," Mark says.
"In other situations, you might build your own infrastructure using Microsoft Azure or AWS and the issue with that is, you need that expertise in house. It's not 'set and forget'. If you build it yourself, it's a fulltime job managing that environment. Whereas with a managed service like we have from SureSkills, it is a case of 'set and forget' for us. We don't have to stress about it so we can focus on creating more value for the business and on things that bring impact to our end users ."
Having the Society's IT systems managed 24/7 and available on demand has freed up resources for his IT team. "It was a weight off my mind, knowing the infrastructure was taken care of. Now we have still the same number of people on our IT staff but we're able to get lots of things done that we couldn't before," he says.
This includes upgrading the technology in all ICS shops. Instead of printing posters and letters, now the charity can send internal communications and newsletters to its volunteers digitally.
Now Mark has the time to think about how to help the Society achieve its business aims. "We can look more strategically to use technology to improve the donor's experience and the service user's experience," he says.