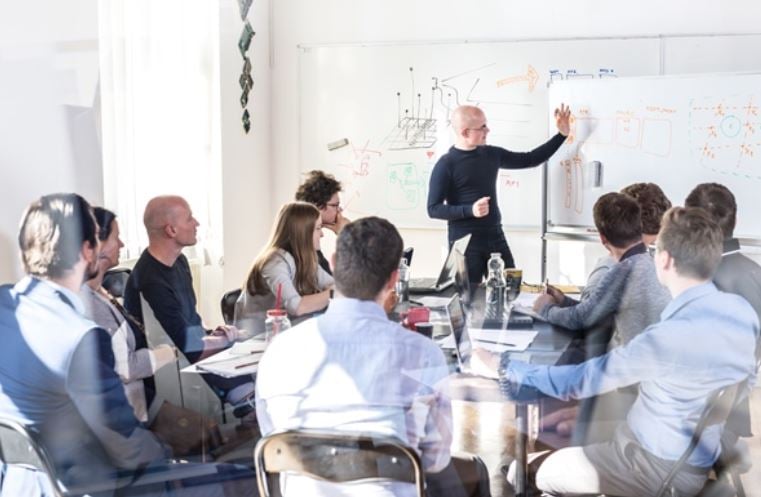 I'm going to start with a statement taken directly from the SureSkills corporate website; "SureSkills is a world leader in delivering sophisticated technology, knowledge and learning solutions to complex and challenging client requirements. Every day we help organisations to develop the competencies, skills and knowledge they need to fulfil their collective potential. We exist to help you leverage technology, embed knowledge and grow capability…"
In my role at SureSkills as an IT Technical Instructor or Technical Trainer, I prefer to see myself as a Knowledge Transfer Agent (KTA) – a person who has the key responsibility of transferring both the knowledge and skills I have, to those delegates I work with. Research has shown the effectiveness of knowledge transfer strongly depends on situational context, on the stakeholders involved in knowledge transfer, and on their acceptance, motivation and goals. (ref)
If you're an employer considering investing in both training (or, more correctly - Knowledge Transfer) and certification for your staff, consider that…
1. Professional certification benefits the business.
Research indicates that being IT certified leads to more contented employees who tend to stay longer. Assisting employees in obtaining industry designations shows them you share in their desire to be the best they can be. People are more content working for organizations that are invested in their professional development and committed to helping them take the next steps in their career.
2. A key skill a certified employee takes from their training is the importance of adhering to certain professional standards which in turn leads to higher levels of professionalism in business processes and standards.
3. Encouraging your employees to earn a professional certification will tell your clients that your company holds its staff to the highest professional standards and will take very good care of them. Your customers will feel safer and more secure knowing they're in certified hands
4. Studies by a variety of organizations — including Microsoft, IDC, CompTIA and Novell — have shown that employees with a professional certification are more productive.
If you're an employee or considering alternative employment opportunities and you're weighing up the pros and cons of investing in Knowledge Transfer and certification, consider that:
1. Certification proves to your prospective employer you have the both the knowledge and abilities required for the job and demonstrates your commitment to remaining knowledgeable and up to date.
2. Many employers have professional or corporate requirements and will hire certified individuals rather than just people claiming to be knowledgeable.
3. Certification can help with retaining your job when a company undergoes reorganisationas they may have invested in your training and certification and want to maximise their return on investment.
4. You're more likely to get promotion if you continue to gain current certifications.
5. You're demonstrating a commitment to lifelong learning by staying current with new and current technologies
6. It shows determination and commitment to achieving a personal goal
Certifications and training are often associated with salary increases as well as contributing to a company's success. Both are opportunities for IT professionals to demonstrate a commitment to growth and for businesses to ensure their employees remain competitive. Whether it's for the sake of obtaining certification for personal fulfillment or a way of validating your skills and knowledge, certification is definitely worth the investment in terms of your time and the money involved, and for me, at least, it's a matter of professional pride.