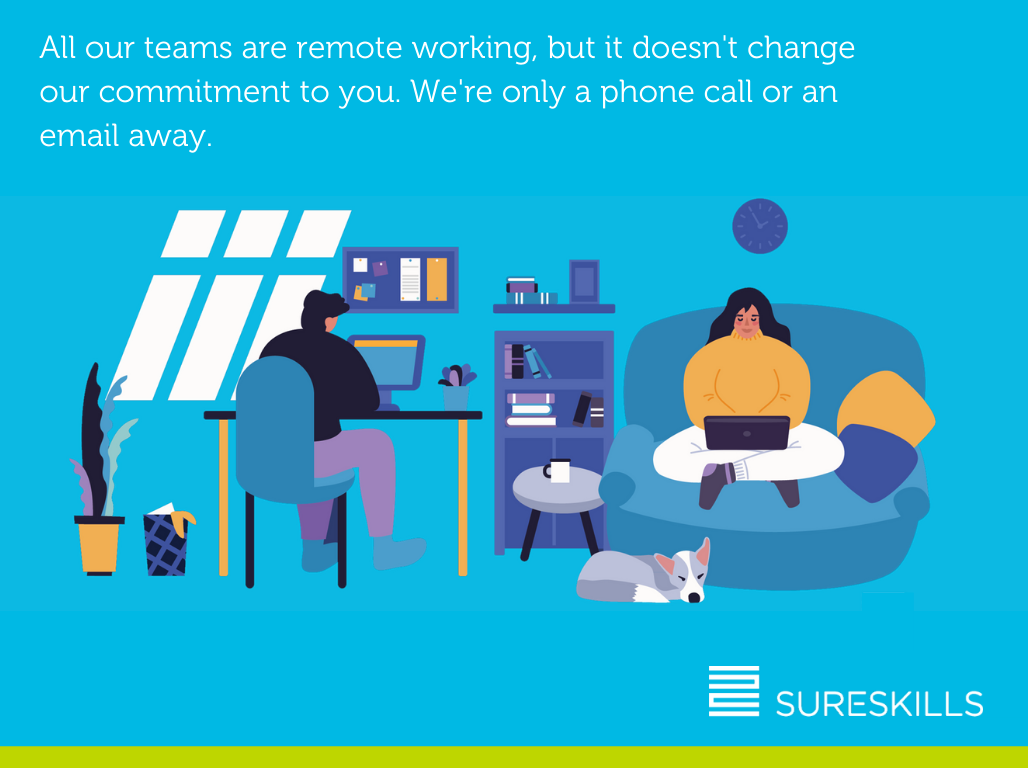 Dear Customers, Partners and Friends,
In this difficult period, we hope that you and your families are in good health and that you are coping with the circumstances. So much of what we have taken for granted has changed in a matter of weeks.
At SureSkills we are fully operational and are heartened by the response shown by wonderful people across the globe; "it will be tough, but we will get there" is the prevailing sentiment and wisdom. We agree, and we are here for you by phone, email, skype, webex, and by most other technology systems.
As you know SureSkills acted early to close our training centres to the public and mobilised all of our employees to work from home. We are grateful to them, their families, our customers and our partners for their unwavering support, agility and understanding during this turbulent time. In fact our Training & Certification division has already delivered over 50 courses since we closed our Training Centres to the public three weeks ago.
As you have done, we have also adjusted a few of our business practices to accommodate remote working – this should not affect the services we deliver to you. However, if you feel we can assist you in any additional way please contact us on any of our touch points – we will be pleased to hear from you.
Stay safe and take care.
SureSkills
+35312402222 or +442890935555