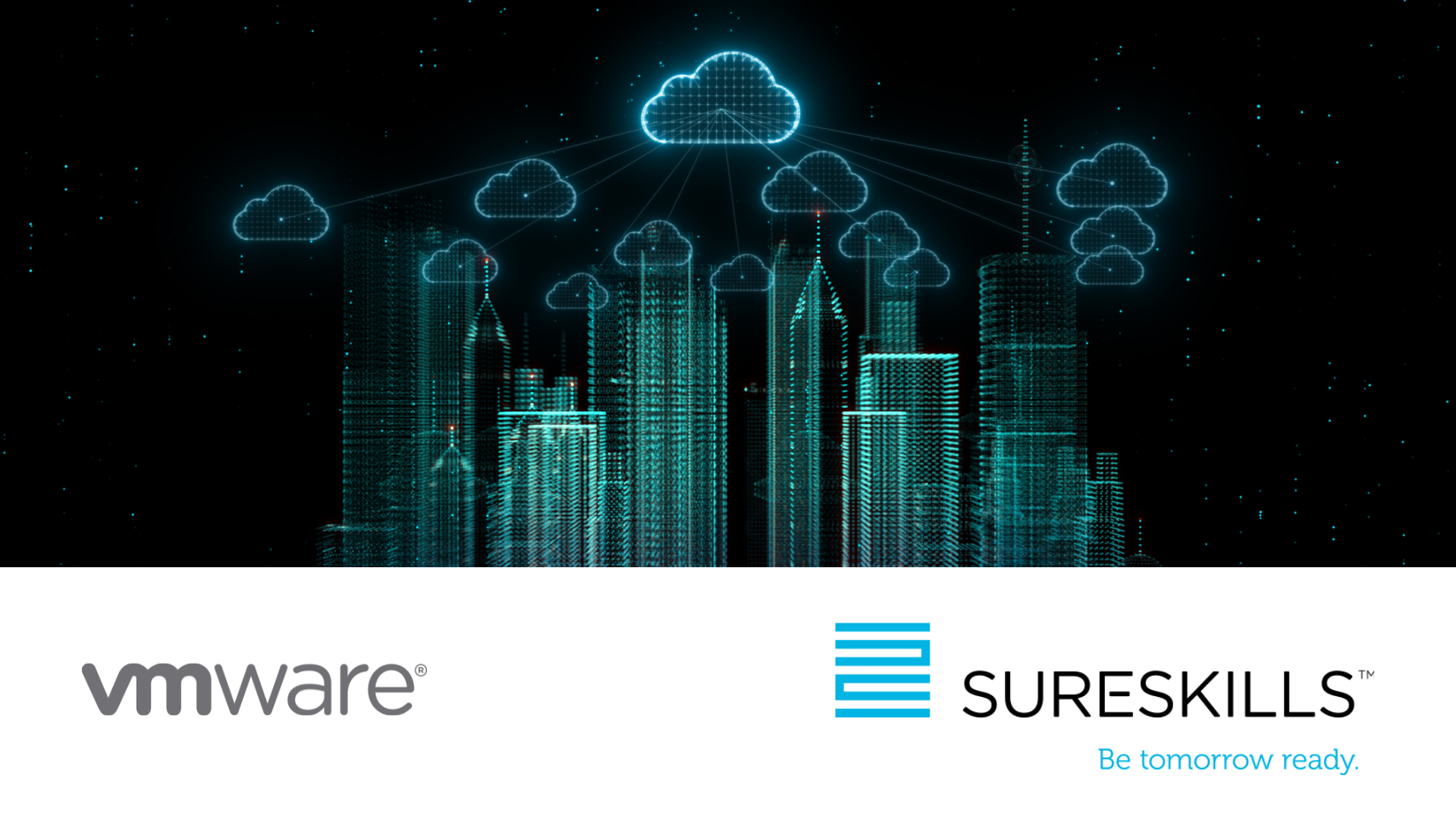 What is vSphere+
VMware vSphere+ is the next step in the evolution of vSphere in a multi-cloud world. Hundreds of thousands of customers run vSphere and many still have large on-premises deployments that continue to deliver value. What if you could continue leveraging your existing investments as well as toolsets and domain expertise, but still benefit from the expanded cloud capabilities with VMware Cloud for a complete hybrid cloud experience?
vSphere+ brings multi-cloud to the fingertips of vSphere customers, by natively integrating cloud connectivity into vSphere making vSphere cloud-aware, and making hybrid cloud the default operating model. Millions of IT Admins who use vCenter on-premises will be able to leverage their domain expertise and benefit from expanded cloud capabilities. You can instantly access VMware Cloud capacity and deploy VMware Cross-Cloud Services for example, as well as enable disaster recovery to the cloud with just a few clicks, or leverage security services for threat detection and ransomware protection.
VMware vSphere+ is a platform that allows you to expand capacity across any VMware cloud and operate your vSphere environments from your vCenter or from the Cloud. With vSphere+ the cloud now becomes part of the vCenter API and CLI giving you flexibility in how you manage your vSphere.
vSphere+ allows organisations to shift to an Operational Expense (OpEx) based consumption model with a Pay-as-You-Use subscription. With vSphere+, IT can better visualise their entire estate, improve their security posture, shorten time to resolution of support issues and increase return on investments in infrastructure and skills sets without the need to move or refactor their workloads
What are the Advantages?
No more licence keys to manage with keyless entitlement and Core-based licencing meter replacing socket-based licencing

View global inventory, resource capacity, and security posture through a single cloud console, across multiple vSphere clusters and vCenter Server instances

Centrally triage alerts and accelerate time-to-resolution of support issues

Easier to provision VMs when you're not sure which vSphere clusters have available capacity

Alleviates the need to run debug scripts or upload logs, tasks which can delay time-to-resolution

Updating vCenter Server instances is a lot faster and easier with fewer steps
What's involved in the deployment?
Simply download and install the vCenter Cloud Gateway Appliance, connect it to your vCenter Servers and configure it with internet access.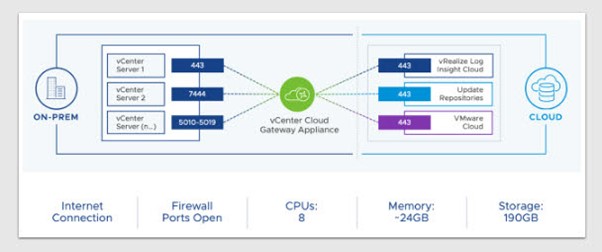 For the Cloud Gateway Appliance to work, there are several pre-requisites that should be met:
Internet Connection – although the vCenter Server(s) do not (and should not) be connected to the internet, the Cloud Gateway appliance requires internet access to be able to communicate with VMware Cloud

Firewall Ports – Certain ports should be open (Mostly port 443) for proper communications to and from the Cloud Gateway appliance

Resources – There should be enough resources (Memory, CPU, Storage) in the cluster where the Cloud Gateway appliance will be deployed
What you get:
Once installed and connected; vSphere+ provides a global view of all the on-premises infrastructure no matter where they reside in the world. You will see a global view of events, errors, warnings, informational events, as well as security vulnerabilities, and top issues and objects affected. Having a global, centralized view of on-premises environments aids in quick assessing of issues, attack prevention and tighter security overall.
vSphere+ supercharges productivity with Admin Services, by simplifying management software upgrades. Ensuring up to date software, is the best thing you can do for reliability and security of your environment. vSphere+ proactively notifies when new versions are available so you can more quickly react to prevent exploits and take advantage of new functionality. Some of the benefits include:
Update through one-click. No downloads, staging environments, patch rollups, etc.

Upgrades are both amazing fast, and non-destructive by leveraging Reduced Downtime Upgrade feature.
Talk to us regarding a demonstration to see for yourself just how easy and effective it is to install and use. Join us on one of our authorised VMware training courses to learn more and upskill your knowledge.
If you'd like additional information about VMware vSphere+
https://www.vmware.com/products/vsphere.html?resource=resource-listing%3Atechnical-documentation
Perhaps, you'd like to try a VMware Hands-on-Lab (HOL) simulation to experience the ease in transition and management for yourself:
https://www.vmwarelearningplatform.com/HOL/catalogs/ and search for vSphere+ (HOL-2311-92-ISM)