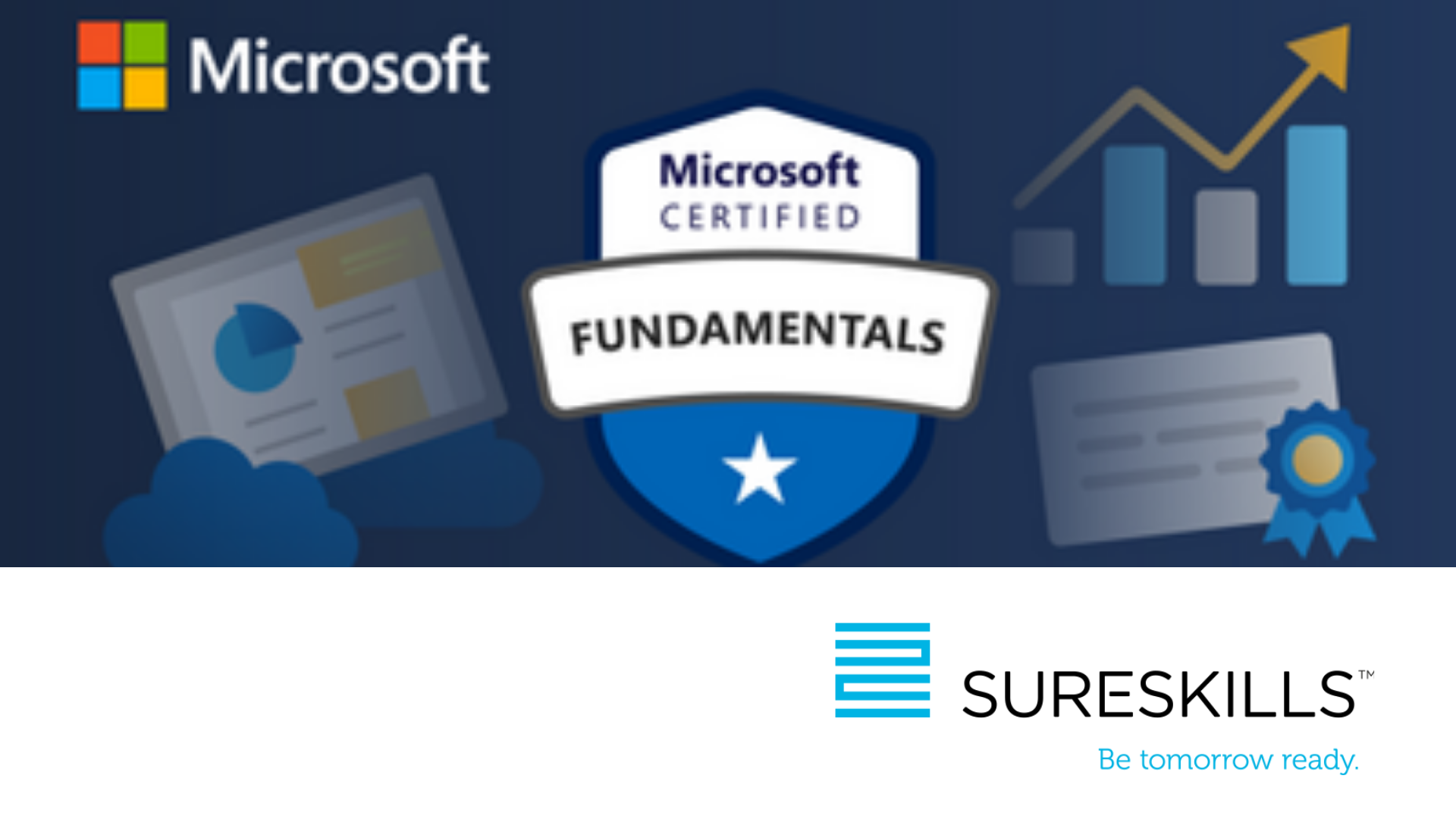 Microsoft are pleased to announce the new Microsoft Certified: Fundamentals site, designed exclusively for the community of learners who want to pursue a Microsoft fundamentals certification. Are you looking for a way to stand out as you start on your career path? Want to switch jobs and pivot to something fresh? Or master the basics as you advance in a challenging role? Explore the Microsoft Certified: Fundamentals site to learn how certification can help you achieve your goals. Earning a fundamentals certification differentiates you as someone who's willing to learn and takes concrete steps to make their goals a reality.
Who needs a fundamentals certification?
Whether you're a technical professional, student, or business professional, a fundamentals certification is designed to help you accelerate your progress, boost your career, and stay current with evolving technology trends. It can be the first step on your journey for role-based or specialty certifications, but it isn't a prerequisite for any of them.
Use Microsoft fundamentals training and certification to highlight your skills and to show prospective employers your drive and determination to learn. Take it from Chris Dinnel, a system administrator with a cybersecurity background, who wanted to move his career to cloud infrastructure. He earned a Dynamics 365 Fundamentals certification and got a job as a Dynamics 365 administrator/IT technician at SBS CyberSecurity. He comments, "Certification is a great way to show people that you can take initiative and communicate that kind of abstract concept, like self-motivation, which is otherwise hard to show on a résumé."
Use fundamentals certifications to validate the skills that you've worked so hard to hone. Plus, earning fundamentals certifications can give you the confidence to pursue higher-level certifications as you move forward in your career journey. A Global Knowledge survey notes that 87 percent of IT professionals have at least one certification, while nearly 40 percent are pursuing their next certification. April Dunnam, a developer with many certifications, reports that when she learns a new technology, she often earns a fundamentals certification just to get a broad understanding. For example, when she was learning Microsoft Power Platform, she earned the fundamentals certification, recalling, "It seemed like a good starting point because it's about the basics."
A fundamentals certification on your résumé can make a difference as you launch your career. An IDC white paper points out that those who earned a certification prior to their first IT position were promoted 23 percent sooner than their counterparts who didn't earn one. Use your fundamentals certification to build practical, workplace skills for in-demand jobs and to gain an edge in a competitive labour market. When you study for a fundamentals exam, you learn industry-standard technology from an industry leader, in addition to earning marketable proof of your knowledge.
If you have a passion for technology and are switching to a more technical role, earning a fundamentals certification can help ensure that you're up to speed. According to The Nigel Frank Careers and Hiring Guide: Business Applications Edition 2022, 68 percent of respondents believe that certifications help you stand out in a competitive job market. Respondents who received a salary increase after they earned a certification said that their take-home pay rose by an average of 20 percent.
Get started
Begin by going to the new Microsoft Certified: Fundamentals site to gather information and make your learning plan. Each certification's landing page includes a journey map that offers a visual explanation of the steps you need to take. If you want to work with an instructor, read About Microsoft Learning Partners.
Choose a certification path
Depending on your skills and interests, the new fundamentals site will help you choose the fundamentals certification that's the best fit for you.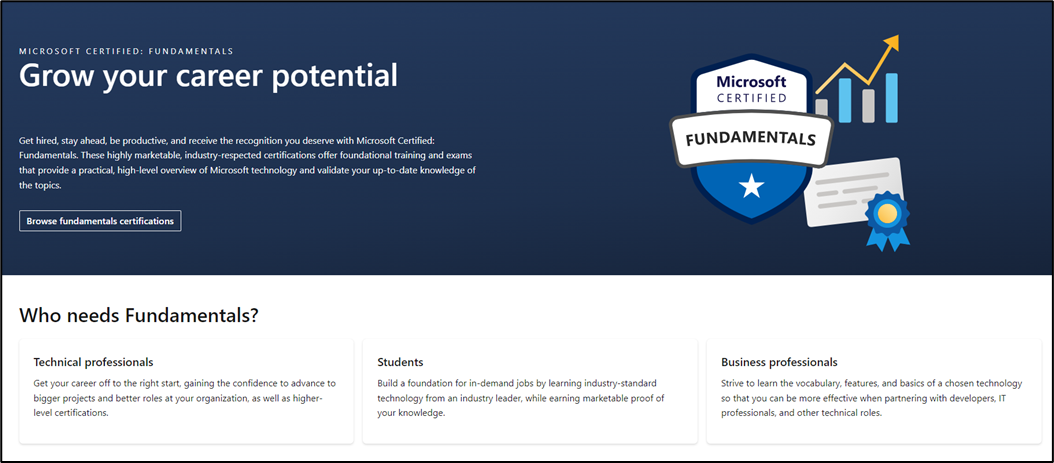 Find a community
Join a community to network with others who have a passion for Microsoft technology, share ideas, and ask questions. You can also find news about Microsoft events and learning opportunities.
Celebrate with the world: Post your badge on LinkedIn
Once you earn your fundamentals certification or learn a new skill, celebrate your accomplishment with your network. It often takes less than a minute to update your LinkedIn profile and share your achievements, highlight your skills, and help boost your career potential.
Turn your aspirations into opportunities
The new Microsoft Certified: Fundamentals site offers you even more support as you move ahead on your learning journey. Join the community of professionals who have earned a Microsoft Certification and get what you need to land that first job, advance your career, or shift your focus to a new and exciting technology.
Sources
IDC white paper, Impact of Certifications and Training on Career Milestones, #US45090619, June 2019