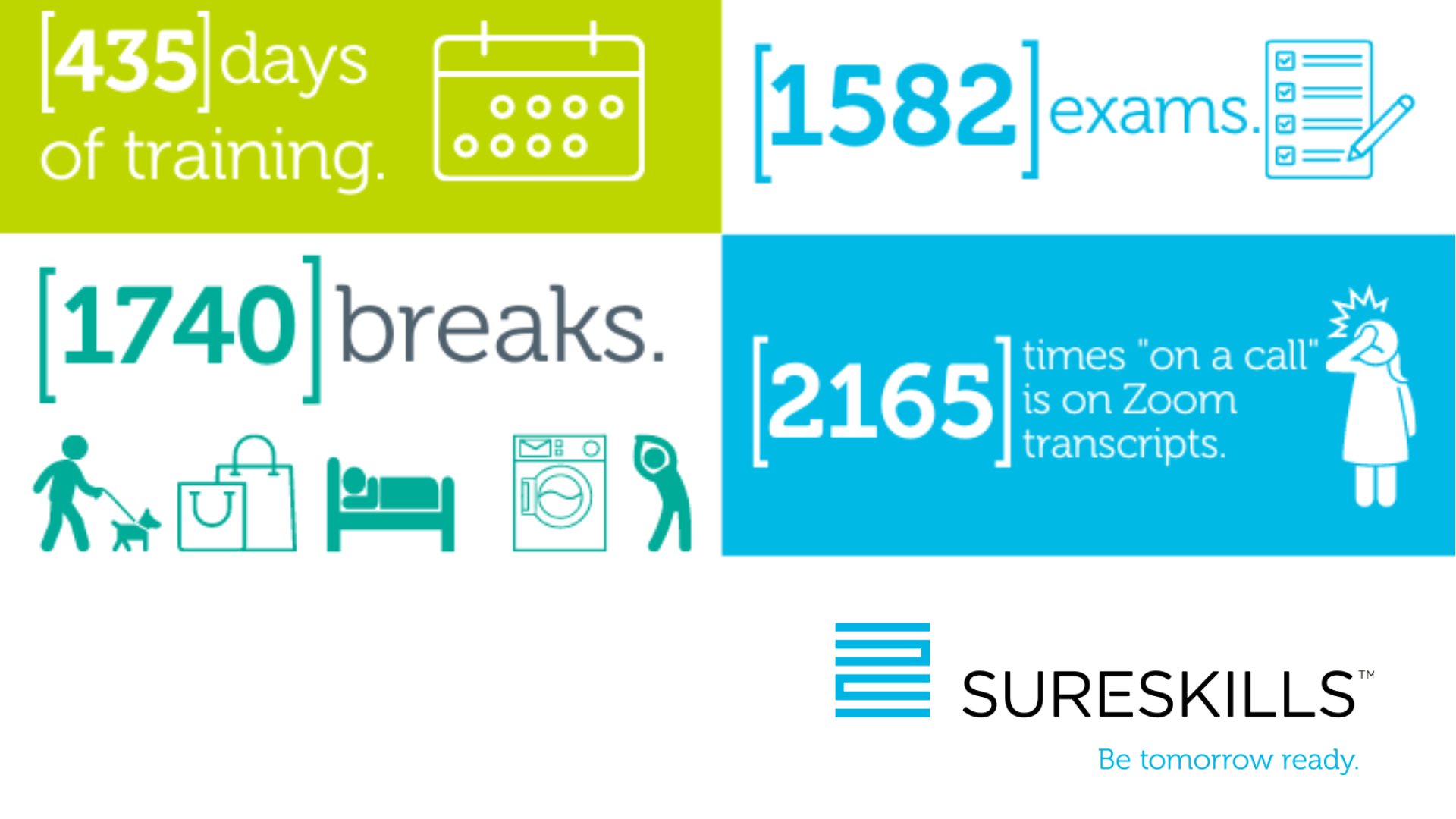 Over the past year we have trained delegates all over the world in PRINCE2 Foundation, Practitioner and Agile courses, and the numbers speak for themselves.
Our trainers are real practitioners and their understanding of the real world of project management comes through in the context and practical nature of our programmes. SureSkills courses are focused on helping you get better and more consistent outcomes from each of your projects and ultimately your results.
SureSkills' is ranked in the top 10 largest of all PRINCE2 to training partners in the Ireland, UK and Nordics region.
Over the past year we have delivered 132 PRINCE2 courses.
These courses have involved 2185 books and ebooks.
The total amount of days spent on SureSkills' PRINCE2 courses is 435.
During these days of training there have been 1740 breaks.
The consumption of coffee/tea during our PRINCE2 courses totals 3,239,880 cups.
Approximately 1582 exams have taken place following our PRINCE2 courses.
These exams have an astonishing 96.47% first attempt pass rate.
1000's of careers have been enhanced as a result of PRINCE2 courses completed with SureSkills.
Similarly, 1000's of project outcomes have improved following a PRINCE2 qualification.
The delegates sitting these exams have put in 45,675 hours in front of screens in preparation.
The exams have been sat from 31 countries around the world.
Our Zoom transcripts show that on average 429 per day the words "on mute" are said.
There were also 2165 reminders of "on a call" found in our transcripts
Find all the information you need on our PRINCE2 courses including our next scheduled dates here.
Our next PRINCE2 Foundation & Practitioner courses take place on Monday July 4th.

Contact info@sureskills.com, or call 01 240 22 62 (Dublin) / 028 9093 5555 (Belfast) to reserve your place today.