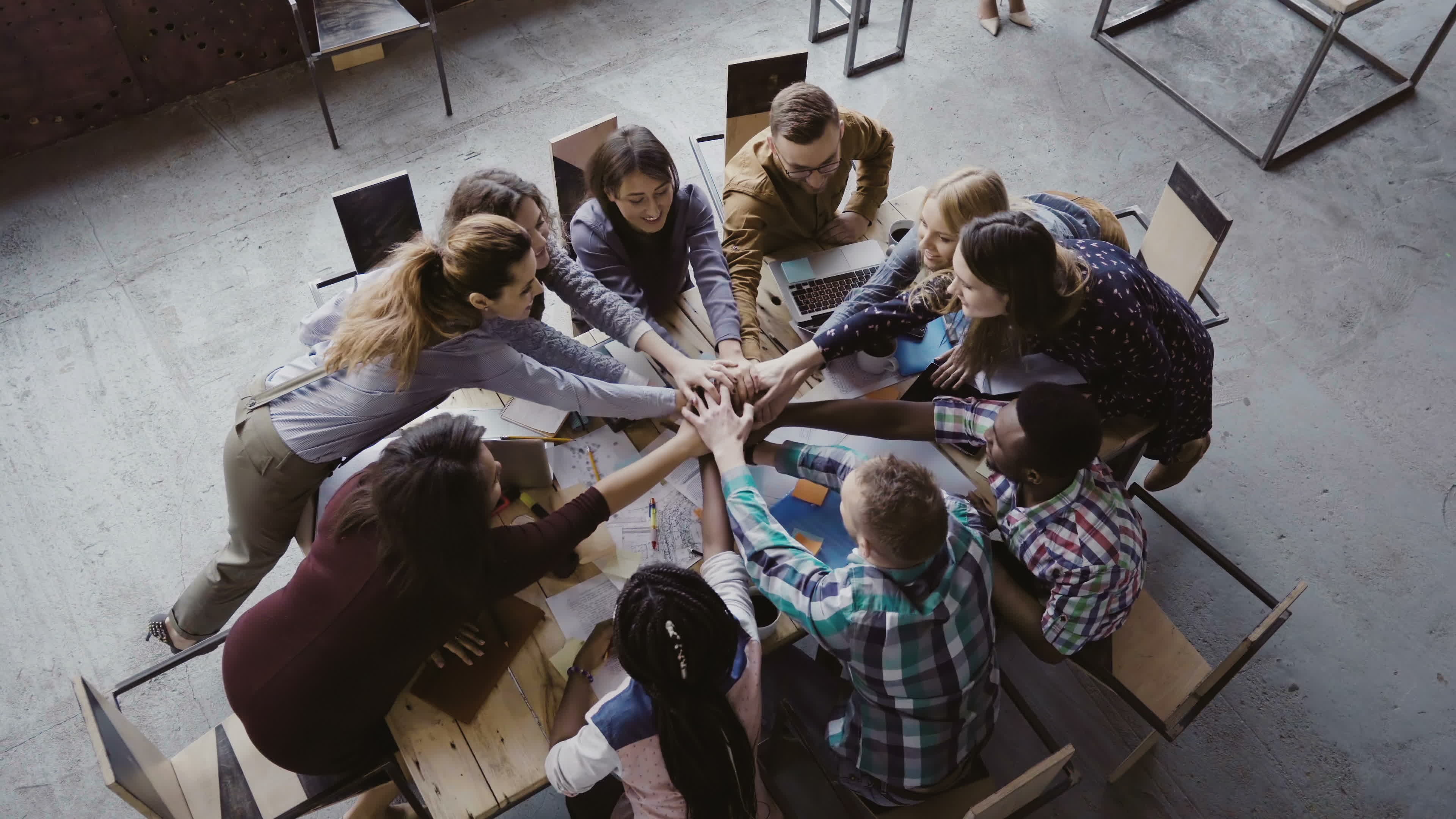 Recent breakthroughs in communication, information, learning and talent management technologies have fundamentally changed the way people live and work. Conventional work environments with cubicles, landlines, and desks piled high with paper are now being replaced with paperless, open-plan work spaces that look more like communal living rooms. Smartphones are increasingly being used for workplace communication, and there has been a shift towards Cloud-based file storage and online collaborative working. The dramatic rise in staff remote working practices has led some companies to wonder if they need physical office locations at all!
Workforces face constant and evolving communication demands, which creates associated time pressures that are driven by access to innovative technologies. Reduced time to get products, services and solutions to market and increasing stakeholder expectations, is making an already complicated work environment even more complex.
Business success often depends on how organizations (of all sizes) invest in their key assets – their people. In today's workplace, a 'one-size-fits-all' approach to learning and talent management simply won't allow your people to develop and engage at the pace required to succeed in the new digital workplace.
Learning and talent management in an age of digital technology
Understandably, organizations have struggled to keep pace with the digital transformation. Organizations have often failed to leverage the true value of their investment in new technology because of existing poor processes and practices, coupled with outdated education, enablement, and talent management programs.
Saba as an effective learning and talent management platform can assist organisations in achieving transformational change, whilst attaining realistic business value and competitive advantage. It offers the only end-to-end talent management solution that uses built-in intelligence that is both flexible and customisable, helping your people management teams to keep ahead of the ever-changing workplace environment.
With Saba, your employees will be more engaged and productive while your HR and L&D professionals will be more efficient and effective, all of which increases staff satisfaction and business results.
SureSkills CEO of Learning Services, Ross Bolton explains: "We partner with Saba to offer agile and scalable pre- and post-implementation support services that help clients to optimize and manage their Saba Enterprise or Saba Cloud investment. This lets clients focus on creating innovative, transformational learning and talent management programmes that meet and often exceed the diverse needs of their global workforce."
Understanding the landscape – what you should know about implementation services
We pride ourselves in our ability to understand our clients' unique differentiation, culture, and ethos. Our pre- and post-implementation services enable you to get the most out of your learning and talent management investment. With this in mind, here are a few things to consider:
1. The digital transformation is real… and important
It's hard to overstate how important it is to equip your workforce to thrive in a rapidly shifting digital world. Several key surveys reveal that most managers are aware of this, but are often frustrated that the "
pace of technological change in their workplaces is too slow primarily due to 'lack of urgency' and poor communication.
" It is therefore essential that both management and employees fully understand the capabilities of their Saba investment.
To realise this potential, you need a cohesive platform strategy coupled with a robust operational method of delivery. This makes collaboration with a 'trusted' implementation partner so valuable when you can rest assured that we have the recognized skills, knowledge, and capabilities to help you realize tangible business value benefits from your Saba investment.
2. You need a clear, detailed roll-out plan
As the adage says, 'If you fail to prepare…prepare to fail'. Without appropriate learning and talent management guidance and expertise, you will likely not fulfil your strategic and operational goals. Organizations who are considering Saba as a platform of choice or those that are already availing of the platform should consult the SureSkills Learning Services team who have proven industry leading knowledge of the system and its capabilities. We can advise you on the most effective way of achieving your learning and talent management goals.
Once you have decided the way forward, here are some things you should consider when crafting your roll-out plan:
● Conduct a (measurable!) needs analysis: Ensure the strategic objective is coherently linked to the operational management and delivery of effective learning and talent management service capability. Often overlooked, this analysis will ensure effective implementation.
● Establish (realistic!) key dates and timelines: When will you make the switch? Which roles will transition first and why? How long will legacy material be available for? How long will the migration of legacy material take? How long will ramp-up take?
● Schedule (appropriate!) training: Once the timeline is established, you should create the 'right training at the right time for the right people'. Who needs what type of training? How will you cater for different learning styles and approaches?
● Define (achievable!) goals: What are the performance expectations by role within the new system? How will you define successful adoption of the new system? How does the new system sync with current organizational key performance indicators (KPIs)?
3. You must communicate effectively with your employees
If your team and your employees want to get the most out of Saba, you must "set out a compelling vision for what the technology is and what it's going to do." Too often, employees are subjected to significant change without proper preparation or appropriate and planned communication. Let them know the financial benefits of the change agenda, the day-to-day impact they should expect, and the extent to which the new system will enhance their professional capabilities.
The key to helping employees deal with change in the workplace is clarity – i.e. being able to explain what the changes are, what benefits they might have, why they are necessary, and how they will be implemented. Understanding instils confidence and employees will feel like they are part of the process if the roll-out communication is handled with care.
At SureSkills, we partner with clients to offer a suite of pre-and post- implementation and support services that improve strategic, operational, and workforce performance and capability. We help you get the most out of your Saba enterprise or Saba Cloud, enabling you and your staff to focus on your diverse needs. We help organizations realise true business value earlier, while reducing the burden on your support teams. Or we can act as your support team, helping both your organization and staff to achieve their full potential.