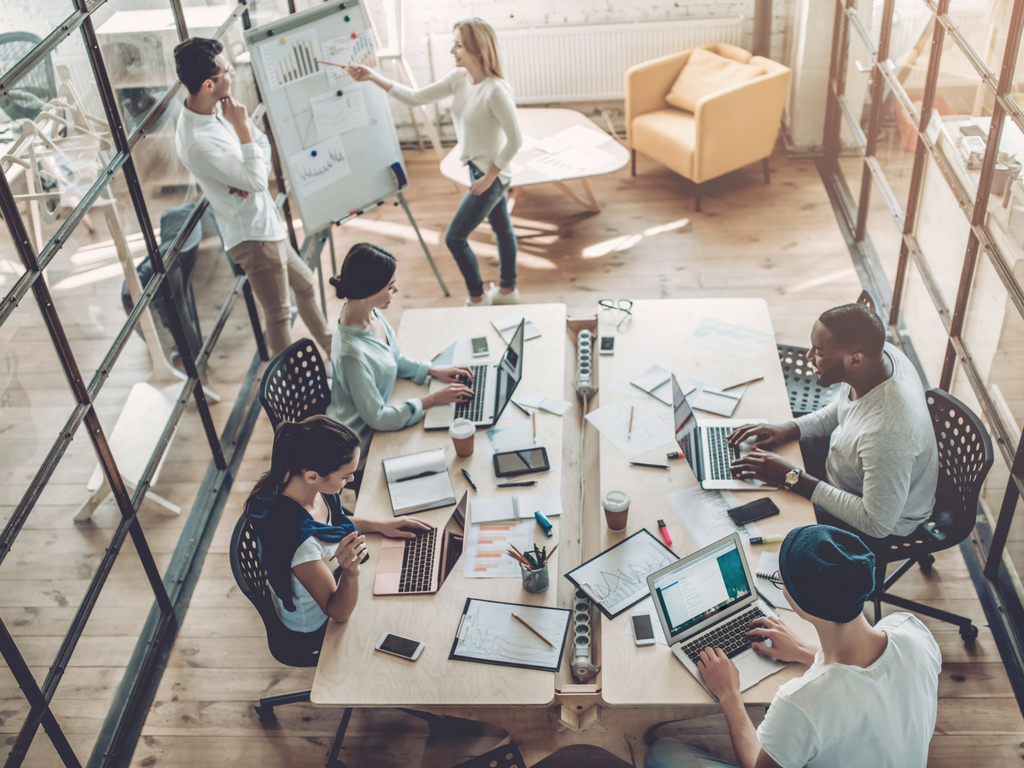 The eLearning market will exceed $240 billion by 2023. As momentum continues to grow, organizations of all sizes are increasing their training budget and investing in their people.
While no-one disputes the value and importance of a quality learning and development program, there is one small problem: the development, management, and delivery of great training is extremely demanding, and can distract your best people from your core business.
The result is that more companies are recognizing the value in outsourcing their learning and development programs. In fact, outsourcing accounts for more than 42% of corporate training budgets, a number that is expected to rise in coming years.
Why?
Let's take a look at the hidden challenges of developing, managing, and delivering a quality learning program that empowers your employees and key stakeholders:
Development: The need for expertise
In contrast to ILTs, eLearning has been shown to reduce waste on budgets while delivering higher learner application rates. It is more efficient and more practical.
However, it takes expertise to deliver the content that drives these results for your organization. While your staff are undoubtedly talented, it is unlikely they have all the skills necessary to design, develop, and review the training programs your people need and deserve.
eLearning companies have talented instructional designers and curriculum developers that are up to date with the latest trends in the learning industry. This allows them to curate dynamic, engaging training material that boosts engagement and enhances knowledge retention.
They have graphic designers and software developers on hand to ensure top notch user interface. And finally, they have a team of reviewers and evaluation programs to make sure the finished product delivers a top quality experience to your people.
When rolled into a package, these areas of expertise increase the quality and efficiency of your training exponentially while reducing the time spent by your internal staff worrying about jobs they were not hired to do.
Management: The power of process
Outsourcing is not limited to content development – one out of every three companies completely outsources their Learning Management System (LMS).
The reasons?
Outsourcing reduces IT expenses and limits constraints on in-house IT teams. LMS updates and general upkeep are maintained seamlessly along with secure data hosting services. There is also an improved end-user experience, which is the main reason 44% of companies report their existing LMS no longer meets their needs.
While on-premise deployment of Learning Management Systems (LMS) has historically dominated the market, those days appear to be over. Thanks to significant cost benefits, hosted deployment is increasingly popular and will surpass on-premise deployment as soon as 2024 according to recent studies.
Because content always needs a home, eLearning providers often have partnerships with LMS companies. This makes the transition to a hosted LMS far easier and more efficient. It also eases the burden of transitioning to a new system, because your training partner can both create the content and manage it for you in a hosted LMS.
Delivery: the demand for diversity
Many global organizations are finding it hard to adjust to the dizzying speed at which business operates in today's world. Short rollout cycles put huge pressure on staff to keep training materials up to date – it's getting more and more difficult to make sure your partners and stakeholders get what they need when they need it.
If you are global company (or have global expansion in your plans), your training needs may vary greatly by region. Variations in language and dialect can lead to communication barriers, cultural differences can make it difficult to manage partners with diverse perspectives and expectations, and regional regulations can require significant variations to your training initiatives.
As your business continues to grow, you need to be sure you can scale your learning program effectively. Top eLearning companies will have worked with major global brands and can help you develop agile, scalable assets that can be tailor made to suit any audience.
The "win-win" solution: A managed service
You probably didn't hire your people to be training experts. But eLearning companies did.
Developing, managing, and delivering top-class training programs is what they do.
Learning programs can cause countless tiny headaches that add up to big problems and a lot of wasted time. eLearning companies can bundle these inconveniences into a package and take them off your plate. They have the resources and expertise to deliver eLearning material quickly and effectively to your audience.
Many eLearning companies will offer a full managed service – they will take all the pain out of training for you. They develop quality, on-trend learning assets, manage them through a hosted LMS, and deliver training to your partners wherever they are, no matter what they need.
This means everyone can go back to doing what they do best. Employees are happier, learning is more practical, and key stakeholders get what they need.
If you're interested in learning more, here are 4 questions you should ask when you've decided to outsource your learning program.