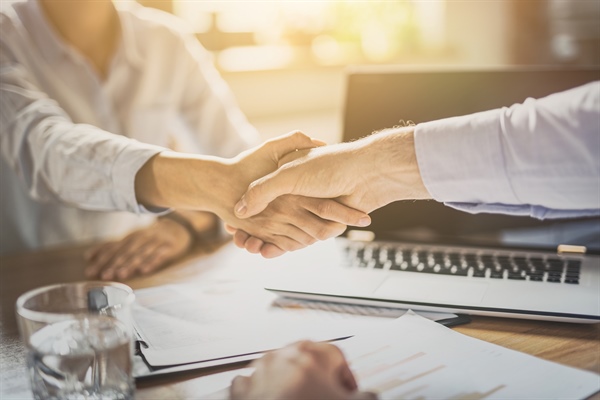 For some people, job stability is the main priority when looking for a job. This traditional permanency provides a means for concrete income with your added benefits, pensions and incentives. However, in recent years, in the Irish IT Sector in particular, contracting work has outgrown permanent positions enormously. The benefits of choosing contract work at the moment, especially with Ireland's thriving economic climate, are becoming more and more visible.
The IT Industry in Ireland is thriving and SureSkills has a dedicated Resource Placement Division that specialise in IT Contracting for short, medium and long term. SureSkills Resource Placement have the dedicated skills and IT know-how which enables any contractor an easy adjustment into each placement. While having a discussion about what differentiates SureSkills form any other IT Recruitment Firm, Simon Roche, Head of SureSkills Resource Placement, proposed two main benefits of contract work with SureSkills – Continuous Professional Development and Support systems.
Continuous Professional Development-The SureSkills Benefit
SureSkills provide an added incentive for their contractors, we want to partner with them so that they can expand their skillset. This is done through the use of training credits. For every month a contractor works with SureSkills, they will gain a certain amount of training credits. These credits can then be redeemed against SureSkills Public Training Courses. SureSkills wants the contractors to use their time with us to the best of their ability and help contractors progress their career. SureSkills wants to invest contractor's careers. This approach allows contractors to continually develop their expertise as well as serving clients with great people.
On-going and constant technical support
SureSkills have been a knowledge leader in the Irish IT industry for over two decades now. Over those many years we have built up a wide range of expertise which, clients and candidates alike can leverage. One of the benefits of contracting with SureSkills is having access to a technical support team whilst on a client site. This remote support service helps to aid contractors transitioning into a new business. This enables faster time of resolving problems and higher client satisfaction as a natural side effect of agile, more accurate, and more transparent solutions.
If you are considering a career change or would like to find out more about SureSkills Resource Placement, contact, Simon Roche. Alternatively, if you would like to have a look at job listings, please look at our current vacancies section on the website.