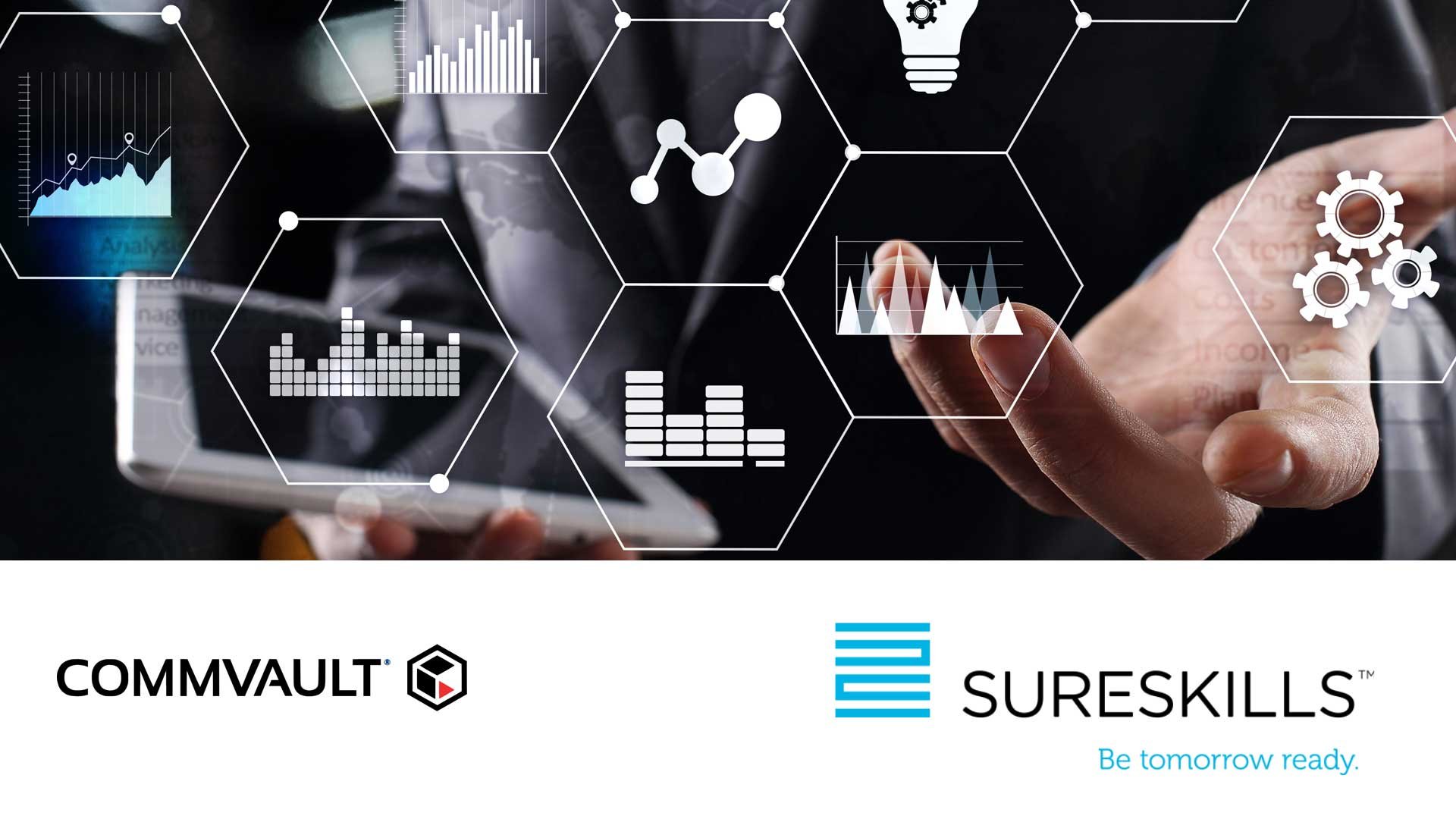 A recent blog post by Commvault:
It's no surprise that data worldwide will continue to grow exponentially, with much of this being duplicated, redundant, or obsolete (ROT) data, leading to data sprawl. Research suggests that 80% or so of unstructured and unprotected data that is beyond its recommended retention period and no longer useful to the business. This data resides on desktops, network servers, and the cloud yet yields no business value. Without realizing it, you may retain this unwanted data, leading to increased costs and risks from cyber-attacks like ransomware. When new storage devices are needed to be purchased, or when there are plans to migrate data to the cloud, it is more important than ever to know what data is needed by the business and move only the right data.
Accelerate cloud migration while reducing costs and risks
.To reduce your customers' costs and risks, you will need to accelerate cloud migration for your customers. However, before doing that below are the few questions you need to consider:
What type of data do they have, and how much is this considered business-critical data, such as proprietary code or trade secrets?
Where is the data currently being stored?
What data needs to be stored on high-performing storage to maximum data availability, and what data can be moved to a lower tier?
Who owns or has access to these data?
What data vulnerabilities do they have, and how can you resolve them to minimize the impact of data loss or compromise due to human error, equipment failure, and security threats, including ransomware and malware?
How the move can impact the success
When performing cloud migrations, it's not uncommon to move more data than required. Usually, large datasets of unstructured data are moved using a simple copy and paste action. This may seem easier and less time-consuming at the moment, but is this practice really saving your customers' time in the long term? Does the business actually need all of this data? ROT data can account for as much as 75% of data stored on enterprise storage systems and is likely a significant portion of the data being migrated. Blindly migrating unwanted ROT data will likely result in increased migration SLAs, increased storage costs, higher data risks, and more burden on the IT team.
The cost and risk of ROT data
Increased migration time: The more data your customer has, the longer it takes to move, and when most of it is unwanted ROT data, migration becomes a prolonged, error-prone process.
Higher storage costs: Redundancies and outdated data quickly drive-up monthly storage fees and take up space that can be used for high-value data.
Low productivity: Storing large volumes of useless data creates cluttered storage space, making it difficult for workers to locate the right data they need to do their job. This dramatically increases search times and can lead to bad business decisions based on outdated data.
Security risk: When you don't clearly understand what data you have, where it is located, and who has access to it, you are more susceptible to security breaches, which can lead to data breaches.
Compliance risk. Without the correct means to identify and responsibly dispose of ROT data, your customers cannot efficiently carry out compliance-related tasks to meet organization's internal IT compliance policies, such as defensible deletion.
Know and manage data with Commvault & SureSkills
Commvault goes beyond backup and recovery, providing powerful tools and insights to find and manage data intelligently and derive additional value from it. A combination of advanced analytics and machine learning helps one to better classify and prioritize data to use and protect it more efficiently. Quickly and easily identify the data and drive the correct remediation actions to reduce data sprawl, accelerate migration, and lower risks and costs.
Move the right data where it needs to be – faster
Commvault ® File Storage Optimization provides rich data insights presented in easy-to-view dashboards directly from the Commvault Command Center – the same UI used for backup and recovery operations. These insights help your customers to identify ROT data and drive the right actions to exclude it from migrations. Prioritize important files over ROT data by including insights such as last modified, accessed, or created time – all grouped by year.
Accelerate cloud migration by excluding ROT data before data movement.
Reduce costs by streamlining what data is moved, effectively consuming less storage in the destination cloud.
Improve productivity by consolidating the amount of content workers must search through.
Lower risks of data breaches by identifying business-critical data and ensuring only the right data is moved.
As a long standing Commvault partner, SureSkills enhances your data management by leveraging the Commvault suite to deliver valuable insights and dramatically lower costs and risks relating to storage, migrations and consolidations, ransomware, and data availabilitybusiness needs and goals. To find our more click here to message us.
This blog post was created by Commvault for its partner netowrk. SureSkill is a resellar of Commvault and a IT Consulting & Solutions company specilising in Data Management and Infrastructure. The research referred to was conducted by and is copyright of Deloitte Development LLC and is linked here.