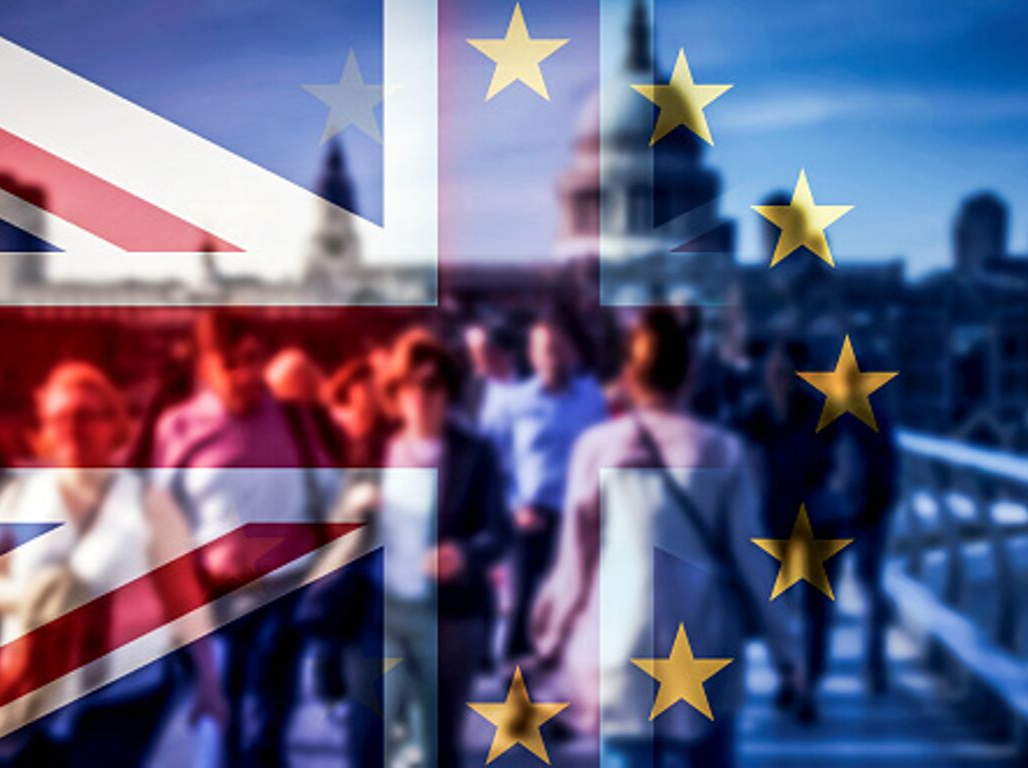 Whether or not the UK leaves the EU next month – and the odds keep changing by the day – all of the uncertainty around Brexit has triggered many people to relocate. In the year following the vote in June 2016, an estimated 17,000 British people sought citizenship of another country, while migration to the UK figures dropped. For reasons of family, proximity, or simply just attractive job opportunities, some of those people now planning to leave are likely to choose Ireland as their next destination. Others who are part of the naturally mobile workforce may be looking to relocate to a more welcoming environment. Either way, that's good news for companies in Ireland that are planning to stand up a team for IT projects in the coming months. However: those companies in hiring mode need to be ready for what that involves.
Obviously, it's true that there has been a lot of doom and gloom in the build-up to the Brexit deadline. The UK Government's own Operation Yellowhammer report laid out the potential consequences of no deal, and the signs weren't good. Whatever happens on October 31, the drawn-out process of the UK's withdrawal from the EU has caused plenty of disruption already. But despite talk of a possible slowdown in the wider economy, the IT sector seems to be unaffected by the negative sentiment. Judging by activity on jobs boards, and from our own experience at the coalface of recruiting for the market, the industry is still showing healthy growth regardless of any external forces.
Until recently, London was a very attractive location for skilled IT people coming from beyond the EU to work. But this is changing. As a country, Ireland can offer stability, continued membership of the EU. And from discussions with our clients, we get a sense that many of them are becoming open to the idea of recruiting people from beyond traditional markets.
On the flip side of this, we also get to see technical candidates from countries outside the EU whose skillset and qualifications are very strong. Often, they are prepared to showcase their desire to progress by even taking more junior roles to get a foot on the career ladder, and their ability helps them to move up quickly.
With near full employment in Ireland, and technology jobs highly sought after, any fresh infusion into the existing talent pool is definitely welcome. If recruits already have experience of working in an English-speaking market, then so much the better.
The Brexit boost: broadening the talent pool
Talent has never been more mobile, which makes people more liable to move when a better offer comes along. Commentators like David McWilliams believe Brexit could be positive for Ireland. So if this mobile talent now sees Ireland as a viable alternative to live and work – and there's a strong argument to suggest they will – this poses many questions for hiring companies. If they want to capitalise on the availability of mobile talent, how can they make their business look attractive to people who are looking to move?
If you're actively considering acquiring talent from the UK or beyond, this means having a strategy for communicating with people abroad and generating a pool of candidates. Do you just post your job openings on your company website, or are you actively pushing those ads to the right people? Who is promoting those posts for you?
Let's assume for a moment that active candidates are scanning the Irish market for potential opportunities. Then you need to think about how you stand out against the competition. What are you doing to make your company as attractive as possible to potential hires? What does your website say about your business? Is it a static site created years ago, or are you updating it regularly? Are your core values communicated properly so people get a flavour of what sort of organisation you are?
Developing a staff relocation plan
Now let's suppose your efforts are successful, and you're fielding enquiries from potential candidates who are either planning to come to the European market, or who are moving across from the UK. Do you have a plan for relocating staff? Do you have the resources to help them to settle, and to incorporate new people into your company culture? What's your screening process to determine a candidate's career goals? Are they looking for a short-term contract position lasting just six months, or would they prefer a role with longer-term prospects?
There are lots of ways for companies to box clever in how they recruit. This starts with effective communication that uses the right messages. For example, organisations located outside Dublin might want to highlight the lower cost of living compared to the capital. Some candidates might be dazzled by the bright lights and gloss of Silicon Docks, but do they know that rents are at a premium compared to elsewhere in Ireland?
Working with an agent that understands recruitment trends in the industry, who can advise you on the right strategy for the roles you have in mind and act as an advocate for your business can be the key ingredient in finding the best people for your requirement.
Once you decide to recruit people from outside the EU, you will need to deal with the visa system for skilled workers. We have noticed a fear factor among some companies that they don't understand the system. In fact, it's more straightforward than many people realise, and the amount of red tape is minimal. It definitely shouldn't be any barrier to hiring people. In our next blog, we'll look at how to navigate the system to smooth the recruitment and onboarding process.