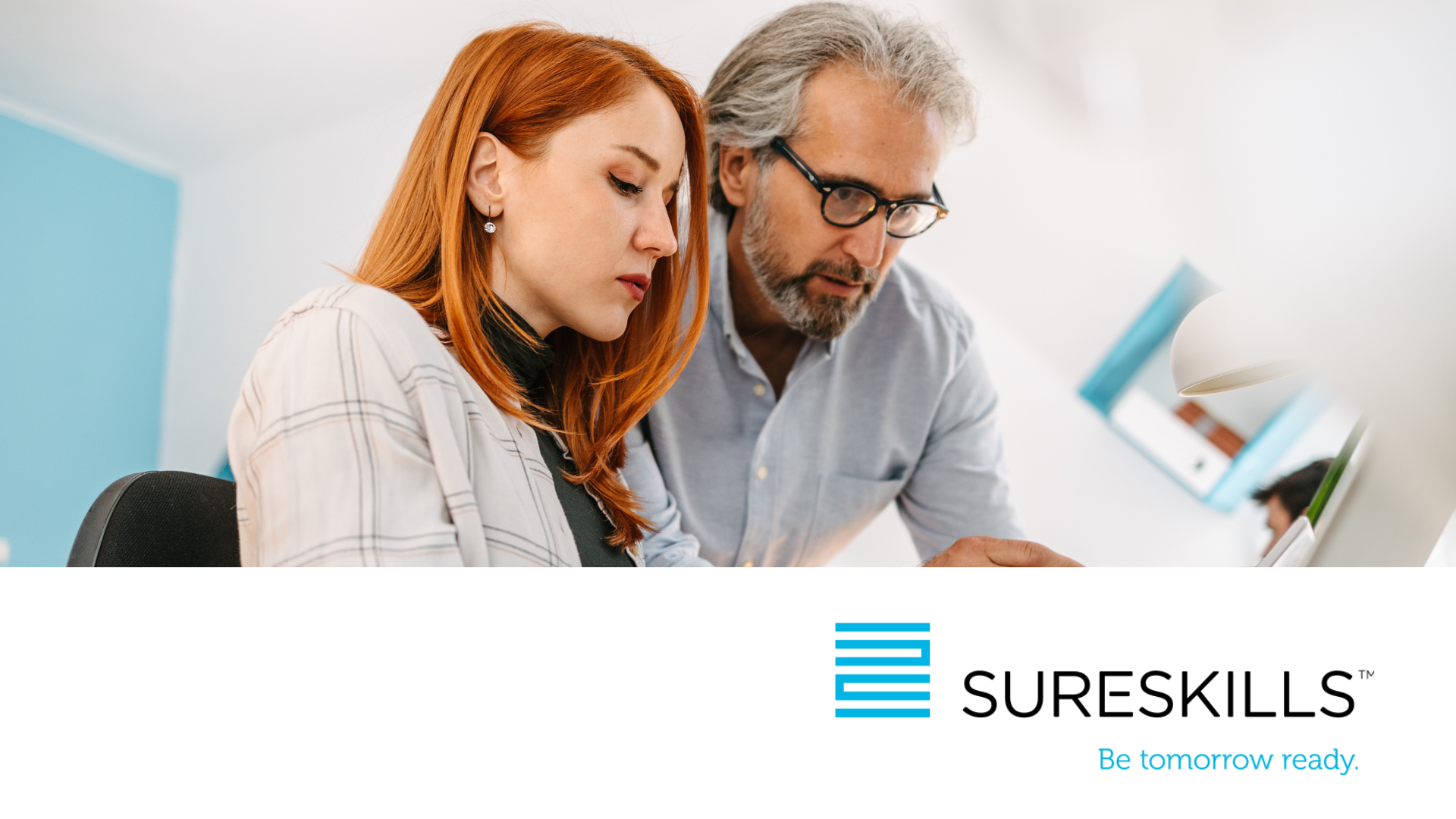 By helping enhance employees' career progress with Microsoft Certifications, your company can increase employee confidence, professional credibility, and happiness—all of which lead to improved retention! According to Skillsoft's IT Skills and Salary Report1, there's no denying that certifications pay off for employees and employers alike. Most respondents report that the quality of their work has improved. They also are more engaged at work (41%) and perform their job duties faster (36%). Other key benefits for your team include potential to receive a raise or promotion, fewer errors in work, and perhaps most importantly, more advanced and efficient work enabled by a deeper understanding of the technologies you deploy. All of these factors considered, 76% of those interviewed for the Microsoft Work Trend Index said they would stay at their job longer if they had more learning opportunities.2
The role of Microsoft Learning Partners for your company and your people
The fundamental value of Microsoft skills and certifications is also a big motivator for employees to maintain a learning mindset. Offering a pathway to getting Microsoft Certified can be an excellent motivator in your team skilling program. As a leader at your company, you can enhance this value by helping teammates connect with Microsoft Learning Partners.
You can also offer rewards for professional development such as the options to:
Earn certification bonuses.
Access training materials.
Participate in study groups.
Set aside time from work for professional development.
Through the training programs themselves, your employees gain the opportunity to:
Get a head start

in winning new client projects.
Achieve higher levels of partnership

with each other and with clients.
Develop new partnership competencies

and capabilities to offer clients.
It all supports the success of your business in the digital age.
The business benefits of Microsoft Learning Partners and skilling
Microsoft Learning Partners can be key to keeping your team out in front of the competition. By working with Microsoft Learning Partners, you can:
Improve acquisition

of new accounts.
Enhance partnership relationships

with cloud service providers through an increased level of certifications.
Attract new talent

more easily

by offering real and valuable professional development.
Retain your best employees

through greater opportunities, pay, and satisfaction.
Put your organization's focus on certification
More specifically, there are many benefits to working with Microsoft Learning Partners including your employees receiving quality preparation for exams, convenient access to test centers, and exam registration support. Microsoft Learning Partners also provide:
Subject matter experts

that help build a comprehensive skilling plan with a deep understanding of Microsoft certification path.
Flexible training with multiple modalities

such as in-person, virtual, hybrid, accelerated, and extended deliveries with adaptable content.
Cost efficiency and co-financing

with a one-stop shop for your training plans.
The full Microsoft certification portfolio

that includes a full range of Microsoft role-based training across all solution areas.
Dedicated classes

with a single customer, partner, or class options (including private deliveries and on-site).
End-to-end training solutions

that offer skill gap analysis, post-training assessments, and online learning platforms.
Go-to-market programs

for workforce development, academics and education, special pricing, and apprenticeship providers.
Help your teams, your organization, and the world at large
do more with less.
On a personal level, the benefits of working with Microsoft Learning Partners go beyond enhancing your company's offerings. They can help individual employees do what they love better and move your company closer to building a better world by helping more people get more done in the cloud, and in their own lives. In the third of this series, we will demonstrate how Learning Partners can support your staff's different learning styles to skill up and get certified.
See where your skilling journey can take you.