Foundations of a Successful Learning Experience: Why you can't simply turn on an LXP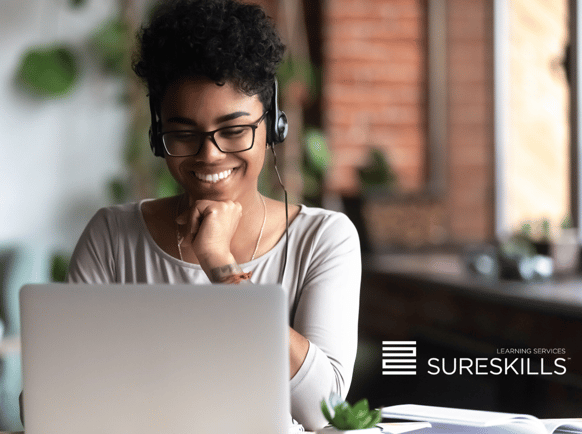 Right now, many organizations are looking for alternatives to in-person, instructor-led training. In fact, this was happening long before Covid-19 altered the reality of our day-to-day experience.
While this has been a tragic and trying time, some companies see this as a chance to drastically change the way they deliver their training. We applaud leaders who are seizing initiative and acting fast for the good of their teams.
Clients often complain of low engagement rates and employee frustration with yet another piece of technology they must learn. They feel their technology investments have failed to deliver on their promise. We help clients optimize their learning technology by preparing them with the foundations of a successful learning experience.
The gap between what we did (traditional, in-person training) and what we do (AI powered learning experience platforms) has widened. What many don't realize is that you can't simply invest in emerging learning technology (like an LXP for example), turn it on, and watch the culture evolve.
The latest wave of learning technology is impressive. Edcast, for example, delivers an AI-powered knowledge cloud that powers intelligent, personalized learning recommendations to ensure users have what they need right in the flow of their daily work experience. We partner with Edcast to help organizations realize the benefits of investing in a digital learning experience.
If you want your learning initiatives to succeed, new methods of learning delivery should be bolstered by the appropriate foundations.
Here are some key foundations of a successful learning experience.
Digital strategy
To move towards the future, you need to understand your present. The first step is to review (or create) your digital strategy that defines your core learning capabilities. This is usually a comprehensive needs analysis based on a review with all key stakeholders.
Build role-based competency frameworks
Competency frameworks allow you to highlight what each learner needs and to create personalized learning recommendations that set them on a path to mastery. You can define what excellence looks like by using success profiles that align strategic and organizational goals and build role-aligned skills dictionaries to ensure a common language of learning.
Content curation and orchestration
If you have traditionally delivered in-person or instructor-led training (ILT), you may need to restructure your content into bite-sized microlearning. This microlearning content will be used within role-based learning paths that can be accessed anytime, anywhere by your learners. Migrating your content will also reveal content gaps in your curricula and highlight any additional content needs you may have.
Content design and learning principles
Once you have reviewed and critiqued your vault of content, you may need to define or refine content design principles. Do you have agile instructional design (ID) and experience design (XD) principles? Who is creating your content? Are there practices and processes for intake and content creation? Although there are vaults of off-the shelf learning out there from a range of providers, nothing hits the mark like custom-built learning that directly caters to the needs of your people.
Assessment methods
As learners engage learning material, you will need a way to show how they are progressing towards mastery. Are your learners able to self-direct, self-assess, and self-regulate when it comes to content? Are you empowering your users with personalized evaluations? Can you identify skills gaps by comparing self-assessments with managerial reviews to identify areas of strength and weakness? Many organizations are even using assessment methods to recruit new hires from within the company.
Metrics and analysis
With success profiles, competency frameworks, content development principles and assessment methods in place, metrics complete the learning experience lifecycle. LXPs like Edcast let you see content activities in real time, give you group and channel analytics, and provide AI-augmented analytics. All of this empowers you to index your learning world and make intelligent, AI-driven learning recommendations when and where your people need them.
Tomorrow ready
With strong design and development principles, competency frameworks to benchmark and measure progress, and the ability to deliver learning in the flow of work, your people will move to the future seamlessly. These foundations apply to any learning program, no matter the technology you use to deliver your training.
Recent weeks have emphasized the need for individuals and organizations to be resilient and prepared for uncertainty. Transformations can be daunting, but with the right learning partnerships, you can be ready for whatever the future brings.