SureSkills Ad Copy and Article as featured in the July 2020 version of the Law Gazette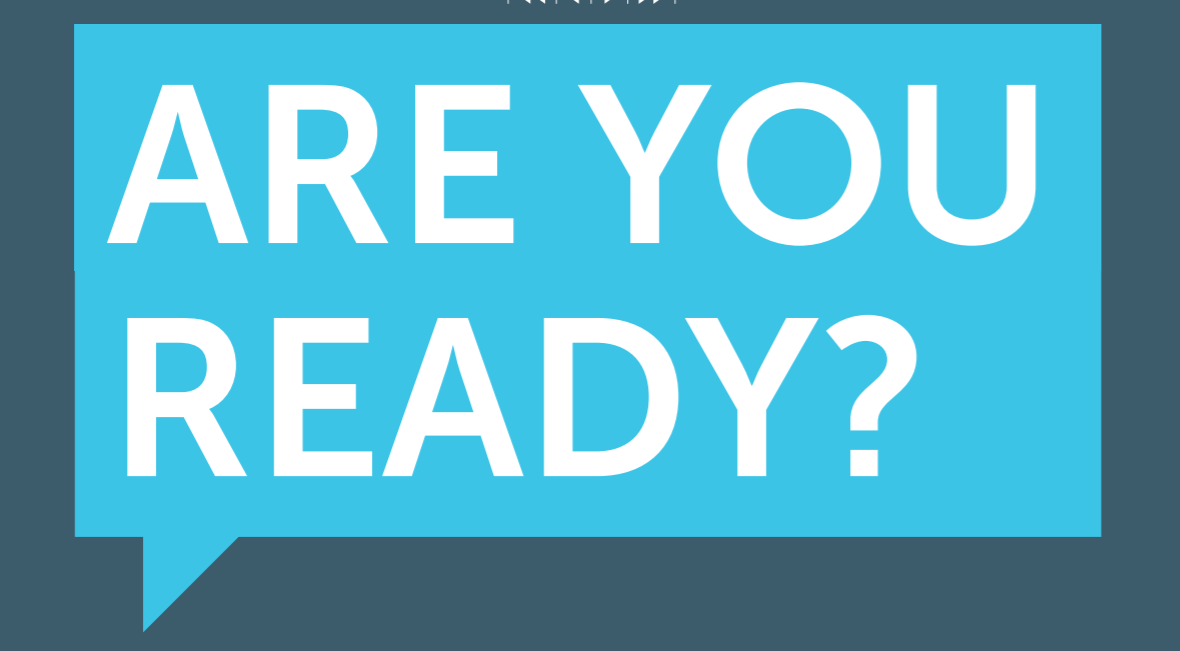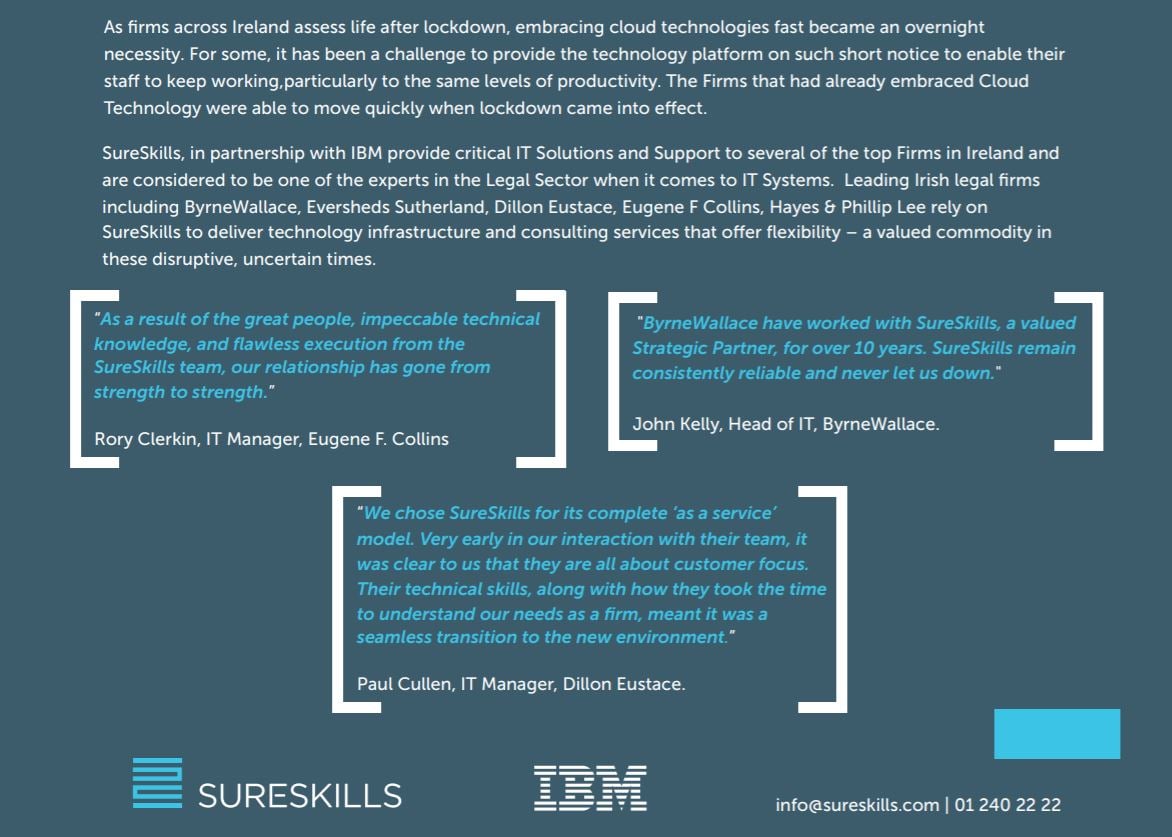 As law firms across Ireland endured an unexpected lockdown, embracing cloud technologies fast became an overnight necessity, writes Gordon Smith. For some, it was a challenge to provide a technology platform on such short notice so that their staff could keep working, particularly to the same levels of productivity. Those that had already embraced cloud technology were able to move quickly when the restrictions came into effect.
Leading Irish law firms have been working with Irish and global company SureSkills to provide them with critical IT support and deliver solutions that offer flexibility – a valued commodity in disruptive, uncertain times. SureSkills provides technology infrastructure, consulting, and training services, and has extensive expertise in understanding and meeting the specific needs of the legal sector. One of their clients, ByrneWallace, has been working with them for over ten years. John Kelly (head of IT) says: "They remain consistently reliable and never let us down." Paul Cullen (IT manager, Dillon Eustace) adds: "We chose SureSkills for their complete 'asa-service' model. Very early in our interaction with their team, it was clear to us that they are all about customer focus."
Cost Savings
Eversheds Sutherland Ireland and Eugene F Collins were the first two firms to move to the SureSkills Managed Cloud Environment, which is built on IBM Cloud. More recently, Eversheds adopted the Thompson Reuters Elite 3E practice management system. Facing a potentially large capital investment if it wanted to run the entire infrastructure in house, the firm instead worked with SureSkills to run 3E in the cloud.
The firm's IT director Nicholas Eustace says: "In line with our long-term IT strategy, and working closely with SureSkills, we were able to integrate this new critical production system with our existing managed cloud environment. This offered us scalability, resilience and on demand performance, built on a consumption-based commercial model." Shortly before COVID-19 hit, Beauchamps had been testing a cloud-based desktop solution from SureSkills to enhance its existing remote connectivity. Paul Clarke (director of operations) says: "The key to success was the ability to ramp up, and down, on the SureSkills platform – a service that is flexible, agile and reliable." That proved vital when the restrictions to stop the spread of COVID-19 came into effect. "To the outside world and our clients, it was seamless business as usual," says Clarke.
Secure Access
SureSkills has recently moved several firms, including Hayes and Philip Lee, to Microsoft 365, which enables secure access to emails and documents from any location, on any device. Jason McGovern (IT manager, Philip Lee) says: "In an industry where work is so time sensitive, every second counts. Having your whole office as a resource you can take with you is a huge benefit of remote working, and it creates huge efficiencies for our staff." SureSkills' Mark Feldman says that years of working closely with law firms have enabled the company to deliver solutions that meet the specific requirements of the sector. "Our customers need agility – especially at a time like this – without compromising on security and confidentiality of important client documents. We ensure that the solutions align with best practice, giving flexibility and productivity, while protecting valuable information and managing risk."