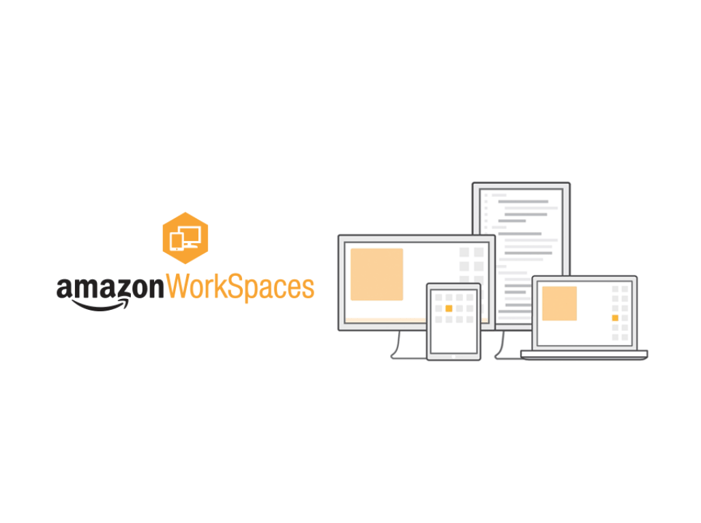 It appears that the Covid-19 lockdown will remain with us for the short foreseeable future, but there is an end in sight. To this end, AWS announced that they were extending their free offer of AWS Workspaces to new customers until 31 July 2021, which amounts to FIVE (more) months of free Virtual Desktops (or DaaS – Desktop-as-a-Service) for up to 50 users!
https://www.linkedin.com/posts/amazon-web-services_access-your-desktop-anywhere-anytime-from-activity-6772434763115462657-t3E_
This is an ideal solution for small/medium sized businesses who currently have remote workers but are concerned about the security effect of home users accessing corporate servers (and services). Just how to you ensure that the users home computer is 'clean'...? (by clean I mean: Not be infected with any viruses, worms, trojans, ransomware or other nasty malware). The only realistic solution is to give your remote workers a corporate laptop that has been locked down and only allow updates approved and tested by corporate IT. This is not a beneficial short-term solution, firstly because of the cost of buying the laptops and software licences, and secondly because when updates do occur, they generally have a major impact on the network connection between corporate network and the end user's laptop (often rendering the remote worker unable to do any constructive online work until the update has been installed and the laptop rebooted).
When I originally re-posted about that AWS WorkSpaces article, I was inundated with numerous similar requests: How do we setup WorkSpaces and install our software onto them? How do we integrate them with our corporate directory service? How do we manage these virtual desktops and how do our users get access to them (and do they have to install some software)?
I am delighted to say that AWS have had just as many similar requests too, and to that end have created a couple of (also free) short online digital training courses to help get you started with your virtual desktop environment:
The first recommended course is: "Introduction to AWS End User Computing Services" This is a short (all of 30 mins) introduction into the services, functions and benefits of AWS End User Computing (EUC). This course is ideal for business decision makers who may not be of a technical leaning themselves and is available here: https://www.aws.training/Details/eLearning?id=62363
The second course is: "Amazon WorkSpaces Primer" – its only 80 minutes of your valuable time but gives you an understanding of the features and functions of Amazon WorkSpaces. This course is designed for technical professionals (ie: The IT team) as well as desktop/VDI managers responsible for deploying and maintaining remote desktop environments, and is available from this link: https://www.aws.training/Details/Curriculum?id=62373
While this (Amazon WorkSpaces) is only the tip of a huge range of services available on AWS, SureSkills can assist with your corporate move into the AWS cloud, help you setup your services on AWS cloud, offer advice on the implementation of AWS in-house and train your staff to adequately deploy, manage and maintain your services in the AWS Cloud. SureSkills is an Authorised AWS Training Partner and we offer real live (not recorded) interactive training courses. Interested? Reach out to us. info@sureskills.com
#SureSkills #BeTomorrowReady #AWS #VDI #EUC #WorkSpaces #FreeTraining