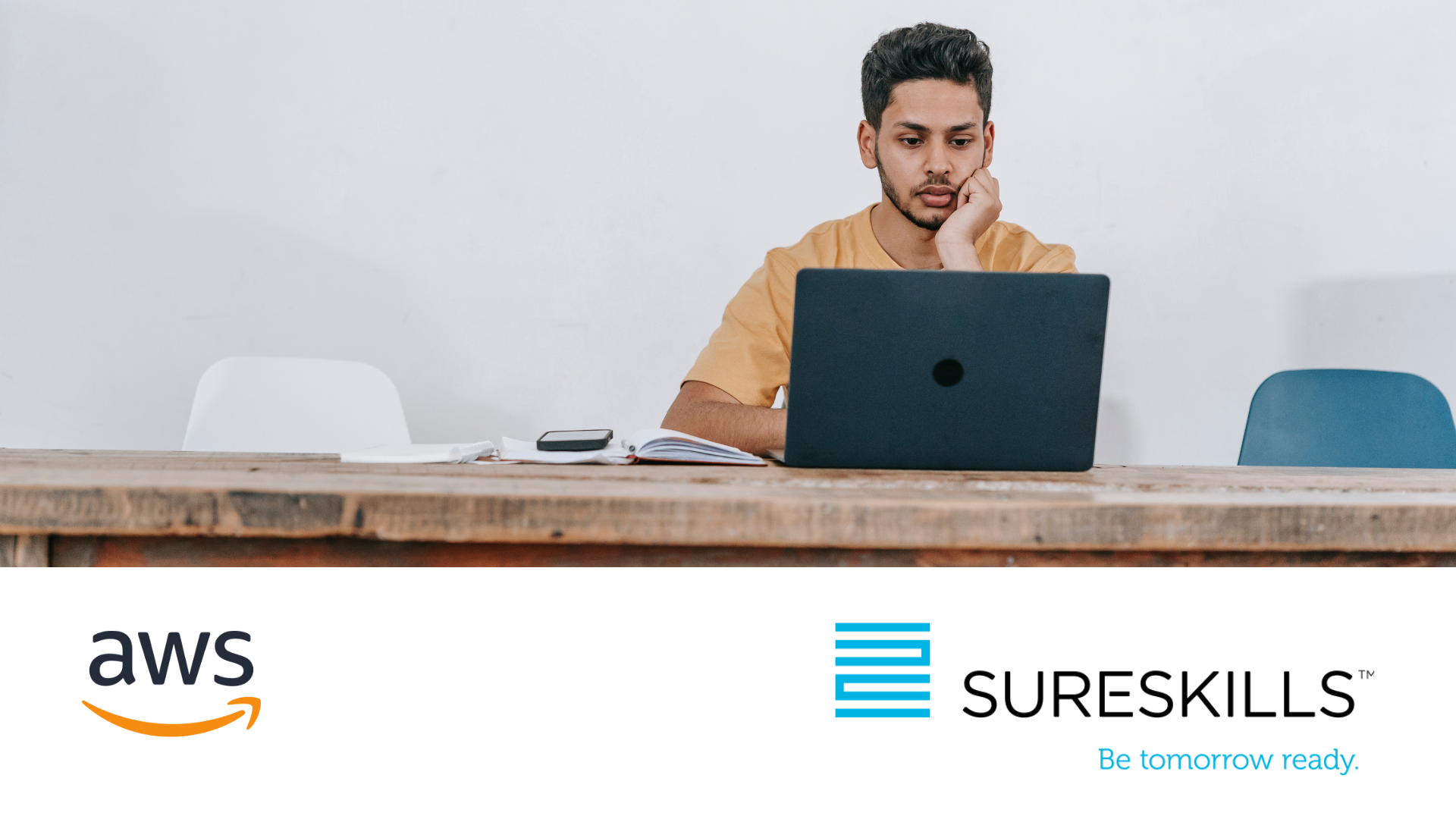 Many people and organisations invest both time and money into IT training, and in turn are expecting (or expected) to be able to solve all the everyday IT problems. AWS & SureSkills recommend coupling training courses with JAM sessions to embed skills and knowledge - here's why!
So what is a Jam Session?
The AWS JAM is an event, hosted by an Authorised AWS Instructor, where participants experience a wide range of AWS services in a series of prepared scenarios that represent common use-cases and operational tasks, such as remediation at scale, automation, forensics, incident response, AI/ ML, DevOps, compliance and many others. It is designed to challenge individuals across all technical skill levels. For challenges that cover topics that are new or too difficult for the user, the Jam platform offers clues to help the participants learn best practices. The sessions are designed to be challenging while helping participants learn new skills or to allow a customer to determine expected outcomes of their training by selecting challenges that help achieve them.
An AWS Jam challenges individuals and teams to apply their AWS Cloud skills to solve real-world, open-ended problems using AWS services. By engaging in a gamified learning environment that helps you develop your AWS Cloud skills through simulated use cases in an AWS Management Console sandbox. Challenges are available for different technical domains or roles and by difficulty level, and clues are available to help navigate the challenges if needed. Points are awarded for speed of completion and deducted for using clues.
A Jam can be delivered for individuals where they work independently to solve a series of time-bound challenges, targeted to a specific focus. Challenges teach AWS best practices around security, machine learning, DevOps, database, networking, and more.
A Jam can also be delivered for teams to foster shared learning, creativity, and trust across your teams. Teams collaborate virtually or in-person to solve hands-on challenges and vie for the top spot on a leaderboard.
While a Jam is typically hosted by an Authorised AWS Instructor to assist with any technical issues, or to give moral support and encouragement its very much a journey of self-learning or team sharing and team building.
"AWS JAM – It's the most creative and fun way to learn and apply knowledge."
Ask us about them now