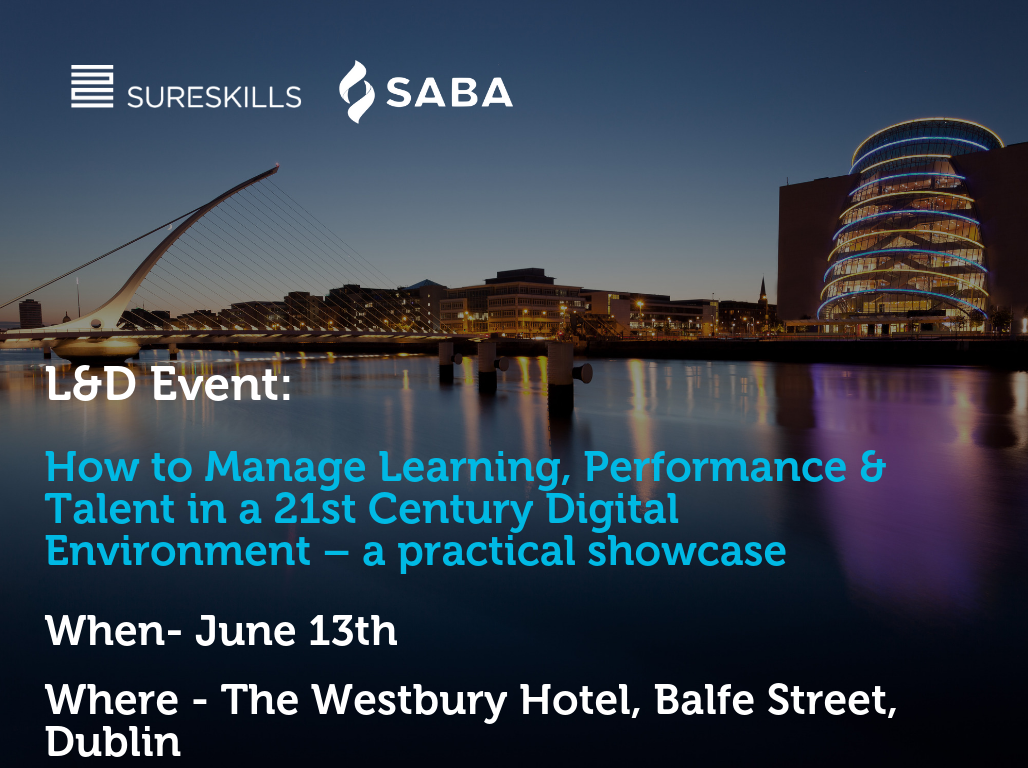 You want your talent to thrive.
We want to show you how to do it.
There is a way to manage your learning, performance, and talent management environment to get the most out of your people and improve ROI.
On June 13th, SureSkills has teamed up with Saba to showcase a solution that will help you improve business performance by enabling your top talent to thrive.
At this event, we will show you a comprehensive and continuous learning management system that is built to help you
design and deliver the modern learning and development experience your employees want
access the tools, insights and connectivity you need and
drive a high impact learning program and a high-performance business.
What to expect at the event:
At our demo, you will see a user-focused, value-driven learning management solution in action, presented by SureSkills and Saba in partnership.
You will see how Saba helps you deliver a personalised, continuous learning experience by
embracing the new ways people learn
building a learning culture
driving business outcomes and
connecting development to performance
We will show you how to put effective performance management at the heart of your talent strategy by
developing flexible performance processes
aligning individual goals to business strategy
developing a feedback culture that empowers learners to take control of their journey
Event schedule:
8:30 am – Registration
9:00 am – The Modern Learner & the Digital World
9:30 am – Saba Showcase – use cases & examples of how the Saba solution brings value to large & small, public & private, companies & organisations
10:00 am - Saba Solution Demo - What it looks like and How it works
12:00 pm – Q&A – your challenges & questions answered