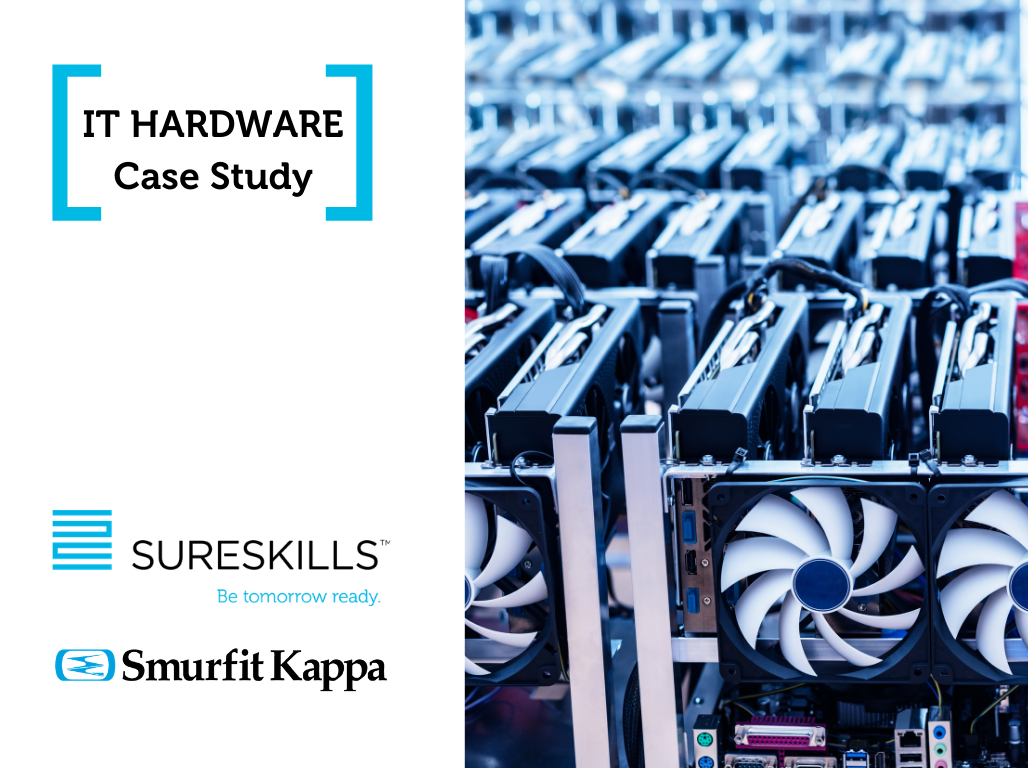 Smurfit Kappa is one of Ireland's best-known indigenous brands, active in corrugated packaging. Originally founded in 1934, the company has expanded globally since that time. The company's Irish operations are very decentralised, with 11 sites: nine in the Republic of Ireland including its head office at Clonskeagh in Dublin, and two in Northern Ireland.
Smurfit Kappa Ireland has 600 people working across those 11 sites in a mix of office and production roles. Over 400 of its staff need desktops or laptops for their work, and there are also shared machines on the factory floor.
Managing multiple orders across decentralised sites
Every year, Smurfit Kappa Ireland allocates capex for hardware refreshes, which can be at least three orders per year. Then there are ad-hoc orders that emerge. For example, for break/fix scenarios and when new users join. Another example is when Covid-19 hit Smurfit Kappa needed to order laptops at short notice to enable staff to work from home during the restrictions. In practice, this can lead to several orders per month depending on each site's needs at that time.
Smurfit Kappa's decentralised structure created challenges with billing and supply. "We're a quite distributed organisation. Different entities have different invoicing and delivery requirements, so a one-size fits all approach does not work," explains Bob McCarthy, Smurfit Kappa's head of IT for Ireland.
A procurement partner to coordinate complexity
Smurfit Kappa has a global agreement with Dell for all of its client machines and servers. Looking for a way to streamline the procurement process, Smurfit Kappa engaged SureSkills, a leading provider of technology infrastructure, consulting, and training. SureSkills has a longstanding partnership with Dell which made it ideally placed to manage any logistical and fulfilment procurement issues on the ground.
SureSkills coordinates orders to ensure Smurfit Kappa's needs are met throughout the year, across all its sites. Whether it's planned procurement or a one-off order to meet a specific business need, SureSkills provides Smurfit Kappa with a flexible, responsive service. It communicates proactively to advise on lead times and provides alternative options on the spec of machines that are needed.
"We're saving a lot of management time and the potential impact to the business from not having hardware available. We know that we're getting what we've ordered on time and the invoicing will be correct. We don't have to chase delays," Bob McCarthy says.
Providing flexible options to meet business needs
Sometimes, the business need means there's an urgent demand for a particular type of laptop. SureSkills sources models that are as close as possible to the spec if the original is not available in the same timeframe. "SureSkills can give us options, whether that's a quicker lead time to deliver, or the spec of the machine," Bob McCarthy says.
It is a valuable business relationship that has been built up over years. SureSkills' reliable, responsive service is one that Smurfit Kappa finds extremely valuable. "SureSkills are our go-to company if we need anything new. I know I can reach out and ask for their expertise and they will give me an honest answer. We have certainty that they will deliver what they say they will. For me, the biggest comfort is, I don't even think about it. It just works. That's the best compliment I can give for a service."