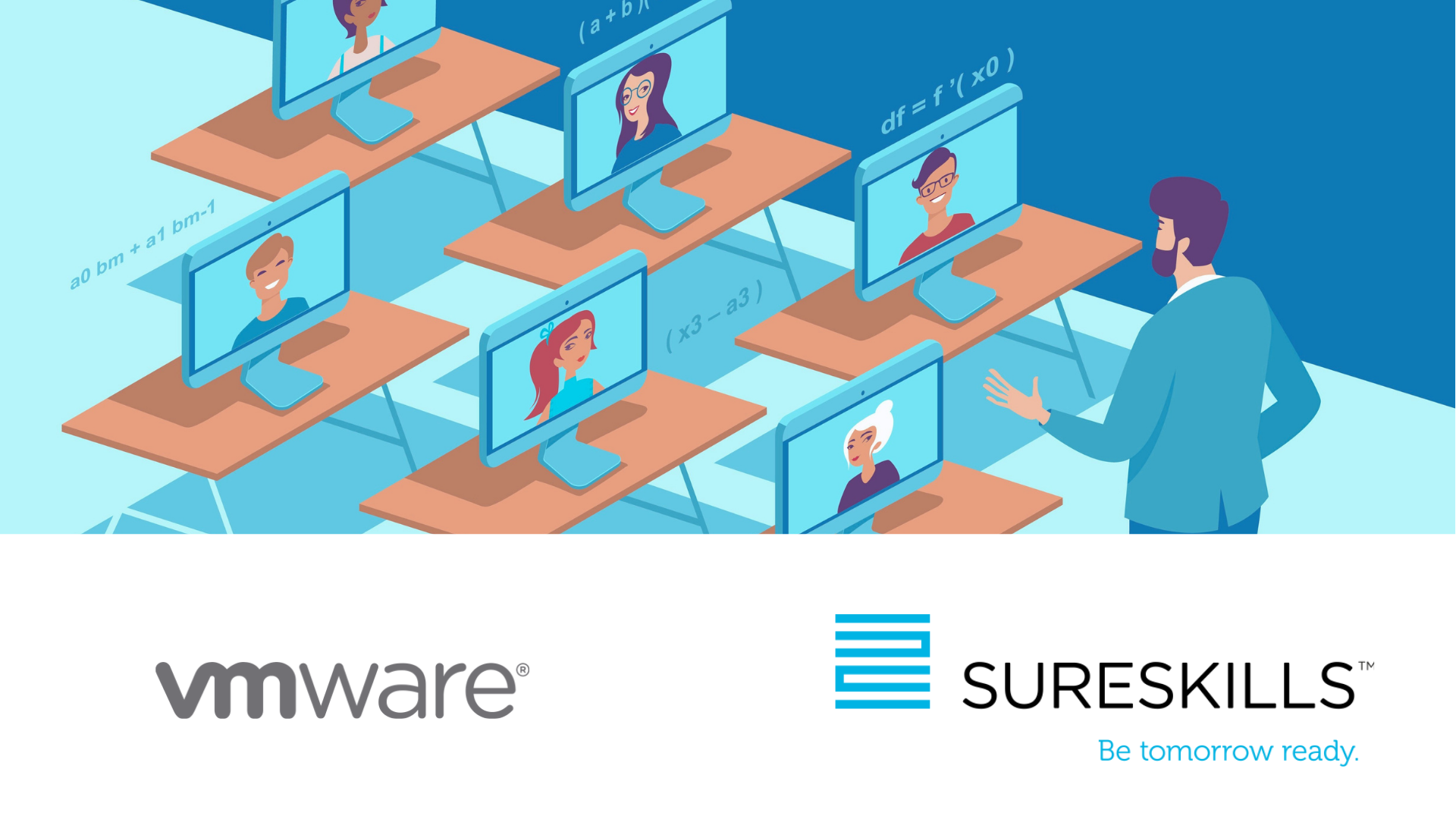 In a global survey (conducted by IPSOS on behalf of the World Economic Forum) participants were asked the question: "How they thought higher education would be conducted in 5 years time?"
Nearly half of the respondents (48%) believe that it will be split between in-person and online whereas about 29% believe it would be conducted only or mostly in person, and the remaining 23% said they believe it would be conducted mostly online.
This makes interesting reading to me as technical IT skills instructor and also for SureSkills (an IT and personal skills development training company). Employers too have realised that the traditional workplace environment has also changed, with many employees wanting to continue to carry out some remote working going forward. The Irish Government has tabled a new initiative called the "National Remote Work Strategy" (Published Jan 2021), the objective of which is "to ensure that remote working is a permanent feature in the Irish workplace in a way that maximises economic, social and environmental benefits." (ref: https://enterprise.gov.ie/en/Publications/Making-Remote-Work.html)
Many students will continue logging into virtual classes for the foreseeable future and while this can be a relief to many who enjoy the benefits of remote learning, others may be greatly hindered. Many companies still expect their employees to continue working as normal while being online for a course. It is these distractions along with other technological barriers (such as poor sound and video and lack of network bandwidth), as well as a general poor digital experience that can make remote learning difficult for others.
It is a personal passion to find technology that really works in a remote training session that improves student engagement, interaction and understanding, and it is an exciting time to be in the education IT industry. As a digital educator I continuously innovate and break down barriers to learning and understanding, I incorporate emerging technologies into the digital infrastructure, like interactive digital whiteboards, quality audio bites and high-resolution (live) video streaming.
To improve an online learning experience, I suggest that being on a virtual course be treated exactly like attending a physical course. Firstly - you're out of the office (Calls and emails can be responded to during breaks in training - of which there are by necessity, quite a few). Secondly - you need minimal distractions and interruptions (so a separate office or room with a closed door) would be best. And thirdly a good pair of lightweight headphones if you're unable to use the built-in computer speakers and microphone. With technical IT courses – it certainly helps to have 2 computer monitors as all course manuals are now electronic and reading a lab guide on one screen while complying with the instructions on another makes the course a pleasure, whereas switching tabs on one monitor is both fiddly and frustrating.
Our VMware virtual Instructor Led Training (vILT) is possibly a better option than the same course in-person. Real world hands-on experience is gained by using our remote lab environment and content is delivered in a fully engaging live online video meeting room with active participation from all delegates.
SureSkills is the only (VATC) VMware authorized Training Centre in Ireland– we don't just deliver VMware courses – we deliver vital VMware knowledge and maximise skills transfer.
Check out our VMWare courses here: https://www.sureskills.com/Courses/Vendors/VMware/
or contact us for a personalised solution.
#VMware #Training #DigitalWorkforce #onlinetraining #SureSkills